The HyperTexts
Famous, Notorious and Luminous Beauties

Related pages:
Famous Pool Sharks
,
Famous Courtesans
,
Famous Hustlers
,
Famous Rogues
,
Famous Ingénues
,
Famous Heretics
This page is dedicated to famous, notorious and luminous beauties of the past and present. Here you will find the otherworldly beauty of Veronica Lake; the ethereal grace of Ginger Rogers and Gene Tierney; the sultry, smoldering sensuality of Gypsy Rose Lee; and the irony of Eva Braun Hitler, who looked like an angel consorting with a demon.
The Sirens: Madonna, Cher, Katy Perry, Beyoncé, Jennifer Lopez, Nicole Scherzinger, Shakira, Dido, Rihanna, Christina Aguilera, Sade
The Olympians: Katarina Witt, Hope Solo, Candace Parker, Leyrn Franco, Sara Galimberti, Ellen Hoog, Alex Morgan, Maria Sharpova, Esther Williams
The Girls Next Door: Jennifer Anniston, Katherine McPhee, Olivia Newton-John, Drew Barrymore, Christina Applegate, Phoebe Cates, Kirstie Alley
The Royals: Queen Noor, Princess Grace Kelly, Princess Diana Spenser, Princess Caroline, Princess Stephanie, Princess Kate Middleton
The Bombshells: Marilyn Monroe, Mae West, Rita Hayworth, Jayne Mansfield, Raquel Welch, Lynda Carter, Scarlett Johansson, Christina Hendricks
The Ethereal Blondes: Kim Novak, Kim Basinger, Jan Sterling, Cybil Shepherd, Bar Rafaeli, Daria Zhemkova, Uma Thurman, Eva Marie Saint
The Exotics: Gypsy Rose Lee, Sophia Loren, Gloria Vanderbilt, Gina Lollobrigida, Cyd Charisse, Lillian Gish, Elizabeth Taylor, Kelly LeBrock
Le Mystères: Greta Garbo, Lauren Bacall, Lillian Russell, Lillie Langtry, Katherine Hepburn, Bettie Page, Ann Savage, Angelina Jolie, Iman
The Immortals: Ava Gardner, Ginger Rogers, Gene Tierney, Lana Turner, Ingrid Bergman, Veronica Lake, Bette Davis, Brooke Shields
Historical/Mythical: Eve, Lilith, Sappho, Jezebel, Helen of Troy, Cleopatra, Guinevere, Marie Antoinette, Calamity Jane, Belle Starr, Mata Hari, Eva Braun Hitler
Veronica Lake [1919-1973]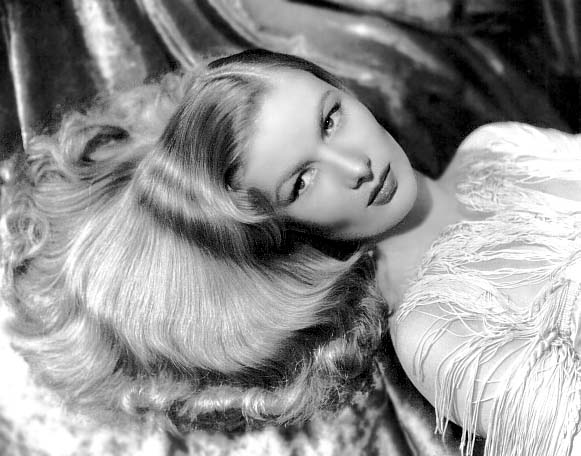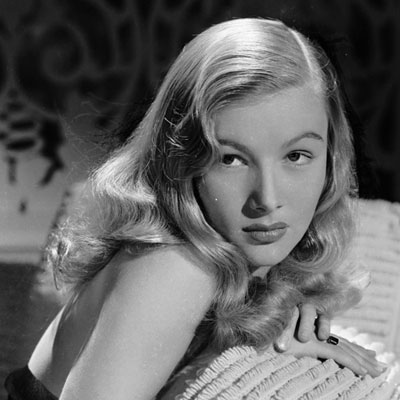 Veronica Lake was breathtakingly beautiful. As a teenager, she was expelled from an all-girls Catholic boarding school, so she may have been a bit naughty in her youth (but who wasn't?). As an adult she was arrested for public drunkenness more than once. With art perhaps imitating life, she became known for playing notorious femme fatales in film noirs. Born Constance Frances Marie Ockelman, she t
ook
the last name "Lake" because Paramount producer Arthur Hornblow thought it matched her blue eyes, and the first name "Veronica" because he admired her classic beauty. Her best-known movies include
The Blue Dahlia
(1946),
This Gun for Hire
(1942),
I Married a Witch
(1942),
Sullivan's Travels
(1941) and
So Proudly We Hail
(1943). She was also a popular pin-up model. Her famous "peek-a-boo" bangs became so imitated that during World War II the U.S. government asked her to pin it back out of fear that female factory workers would have accidents!
Bar Rafaeli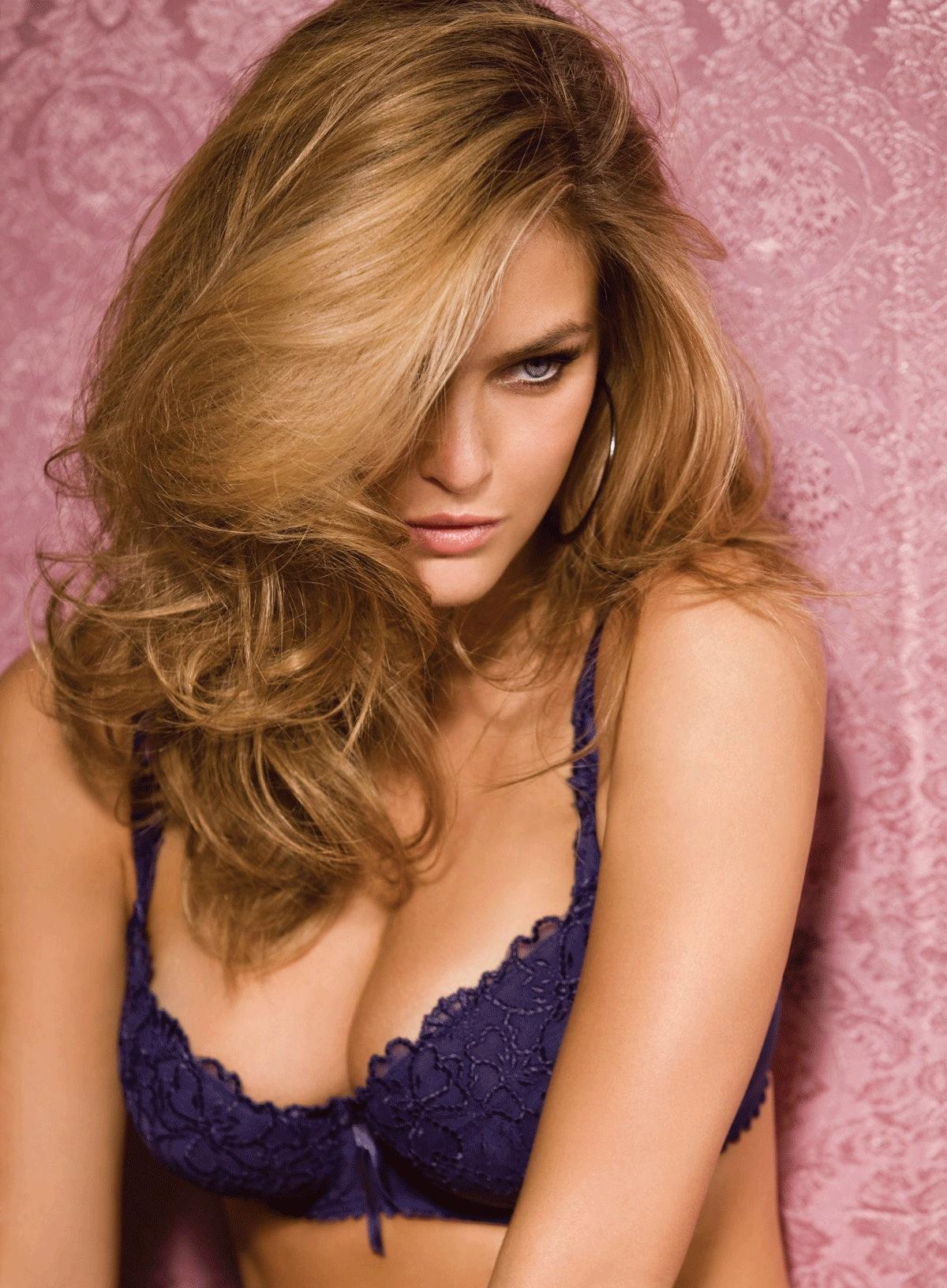 Cher as Cleopatra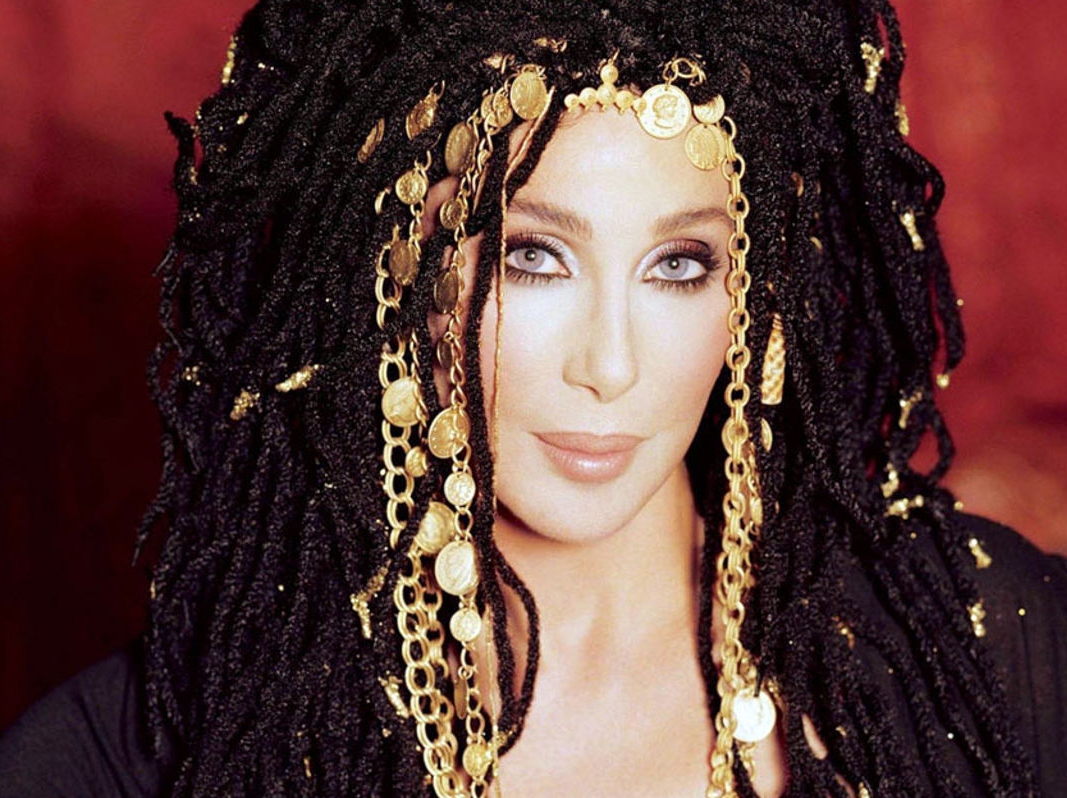 Ingrid Bergman [1915-1982]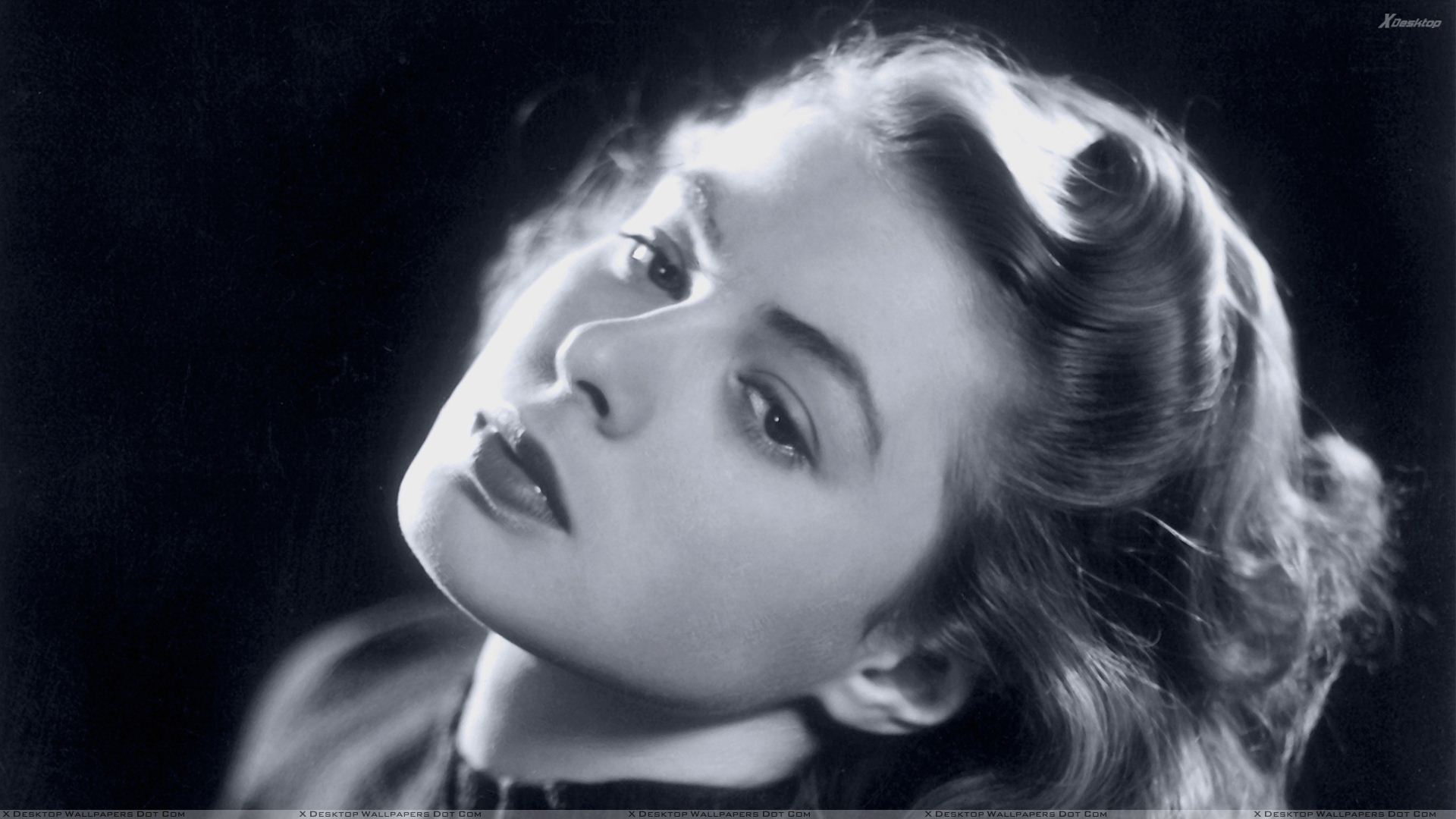 Ingrid Bergman won three Oscars, two Tony awards, and an Emmy. Generally considered to be one of the very best female actors, she is best known for her roles in
Casablanca, Anastasia, For Whom The Bell Tolls, Gaslight
and Alfred Hitchcock's
Notorious
and
Spellbound
.

Gene Tierney [1920-1991]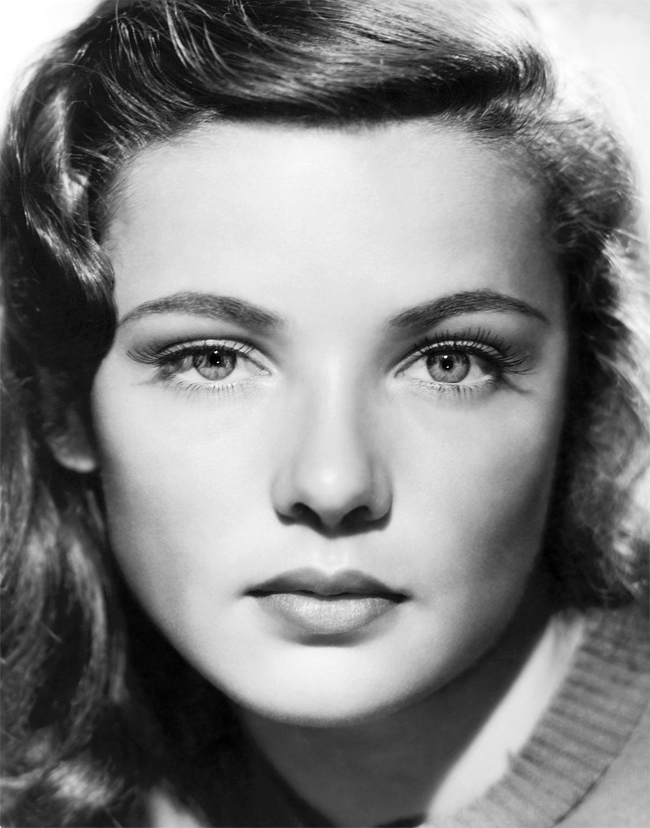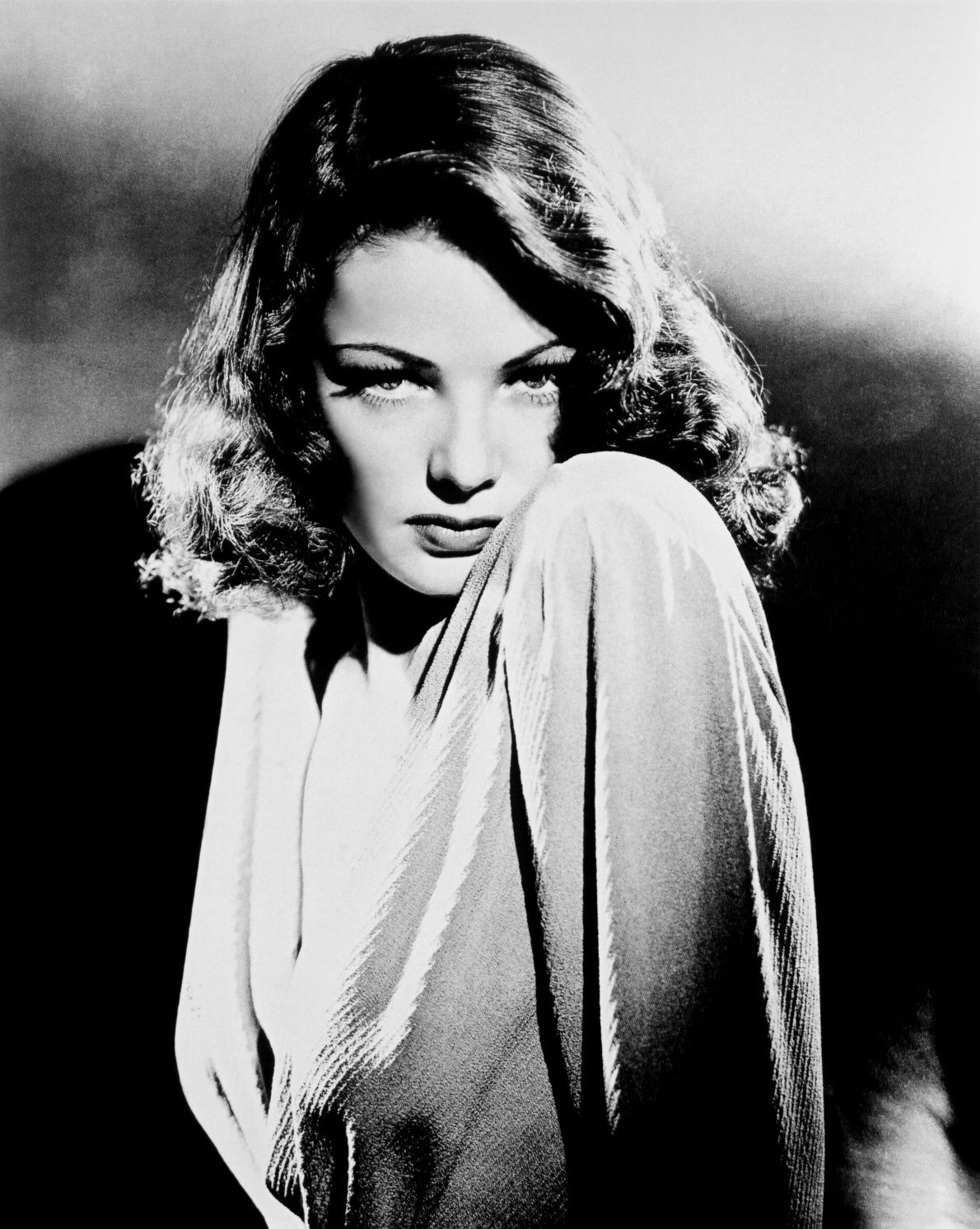 Ginger Rogers [1911-1995]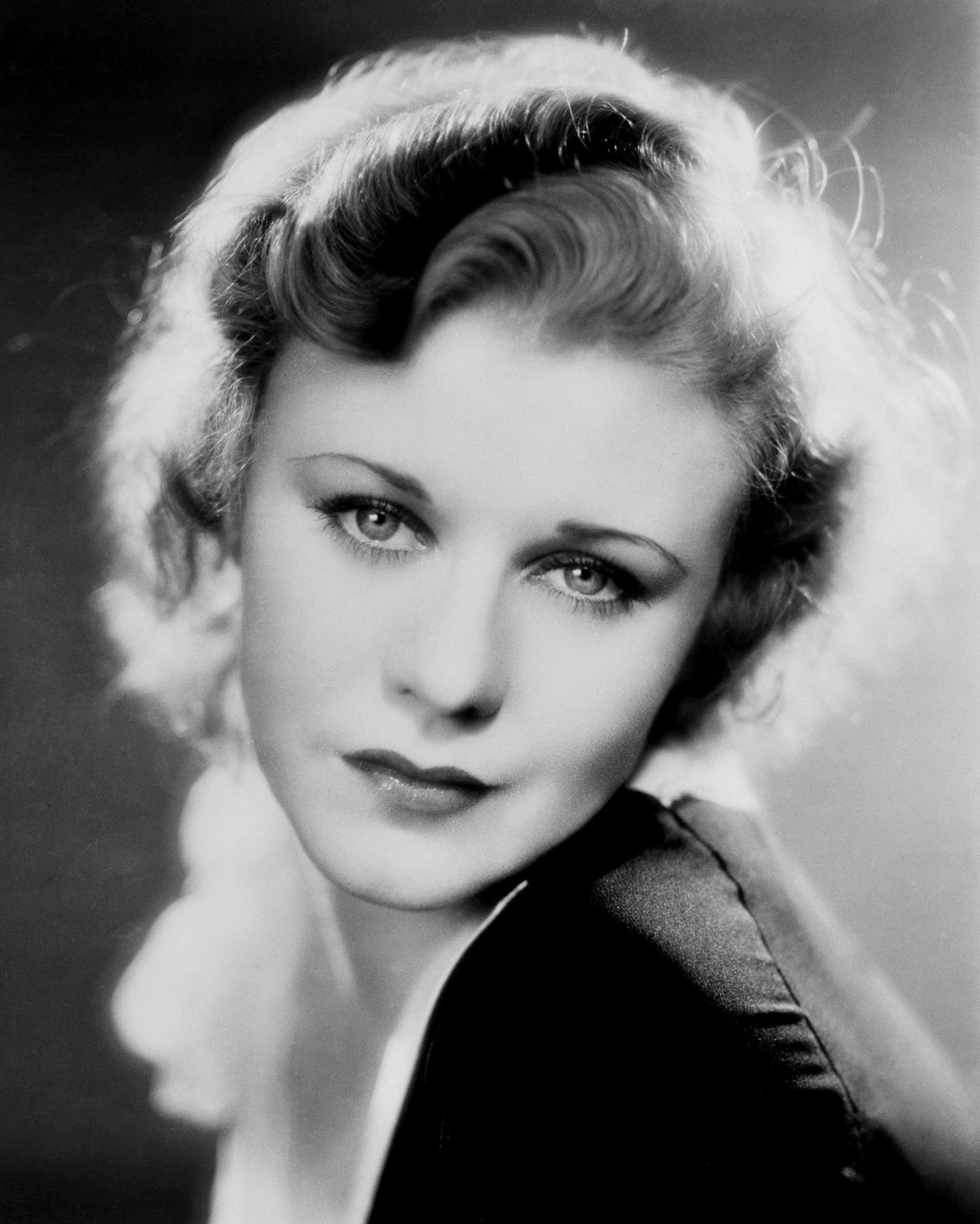 Lana Turner [1921-1995]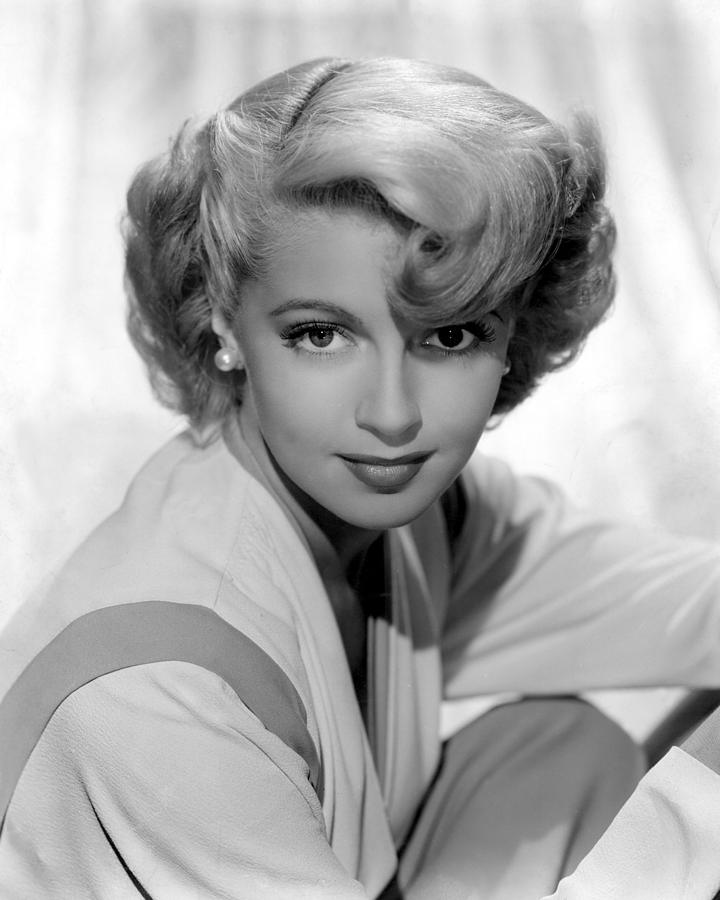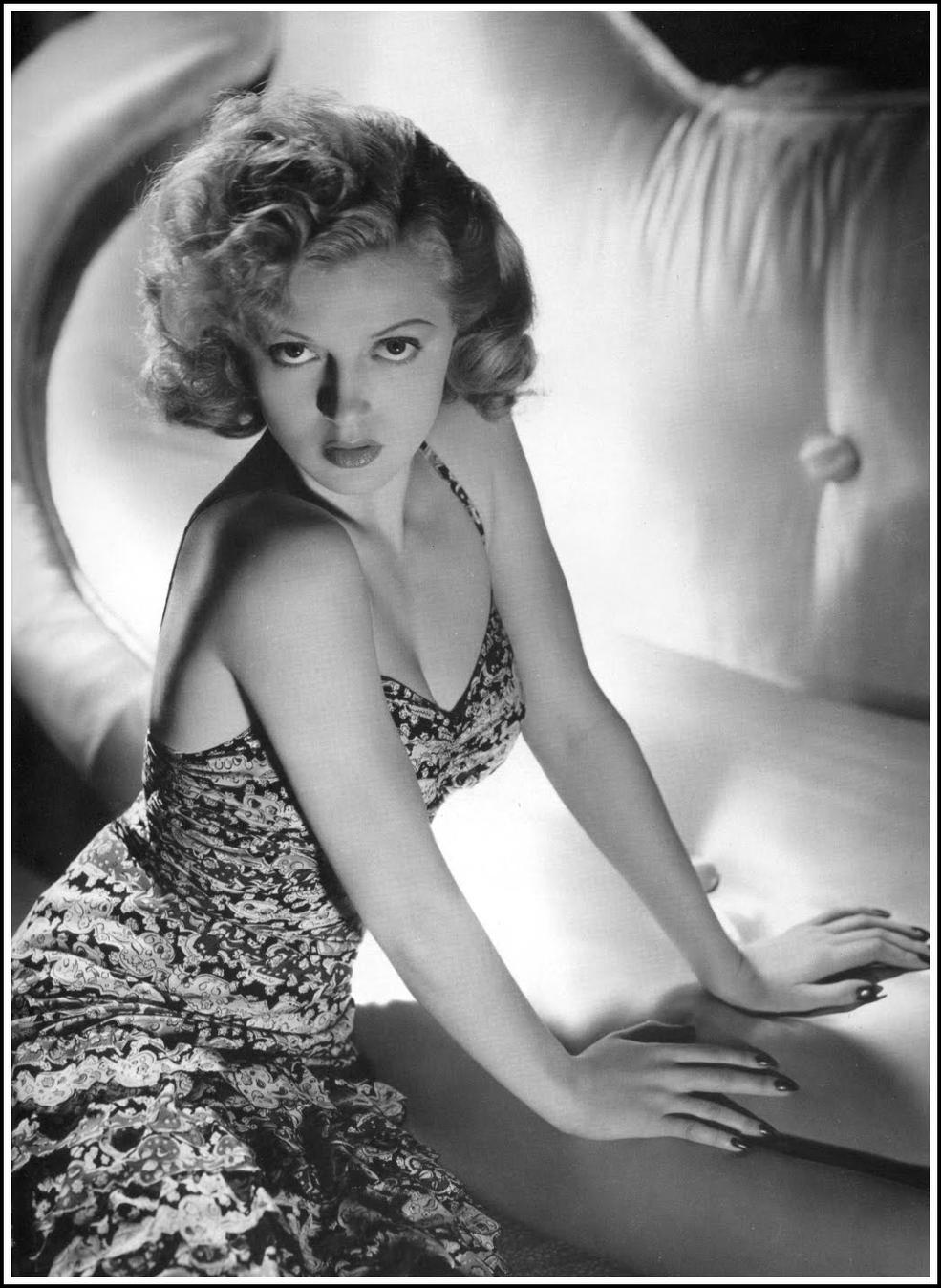 Gypsy Rose Lee [1911-1970]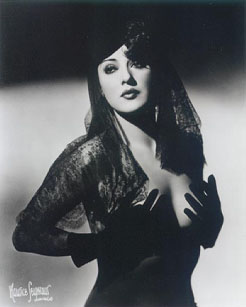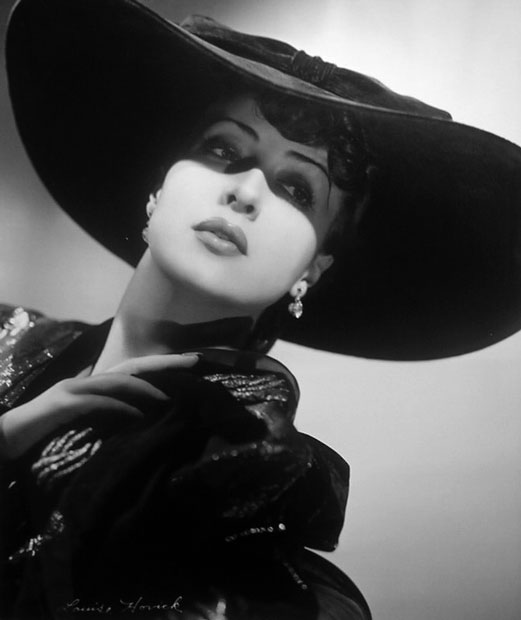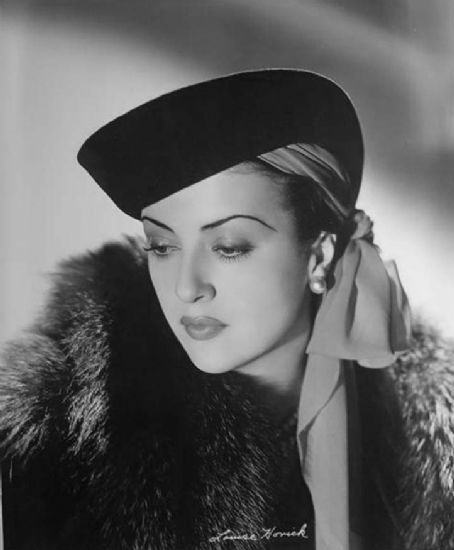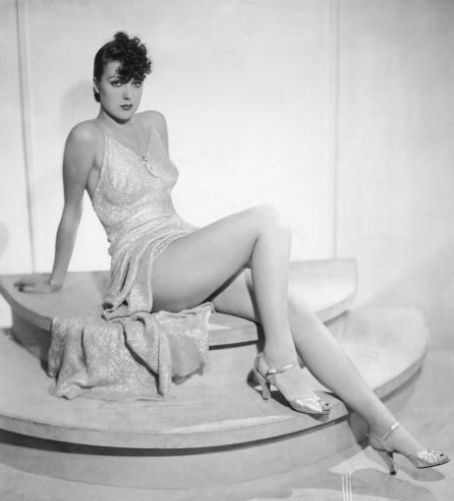 Gypsy Rose Lee was a famous burlesque performer known far and wide for her stripteases. But she was also a dancer, actress, producer, author, and playwright whose 1957 memoir was made into the stage musical and film
Gypsy
. She also wrote a mystery novel called
The G-String Murders
and co-produced a musical revue called
Star and Garter
. It is said that her first striptease was accidental, occurring when the strap of her gown broke and it fell to the floor during one of her acts. She went on to develop a more casual style of striptease, emphasizing the "tease" and incorporating humor. She was frequently arrested during police raids on her performances, which would be considered to be quite tame and in good taste today.
Omer Goldman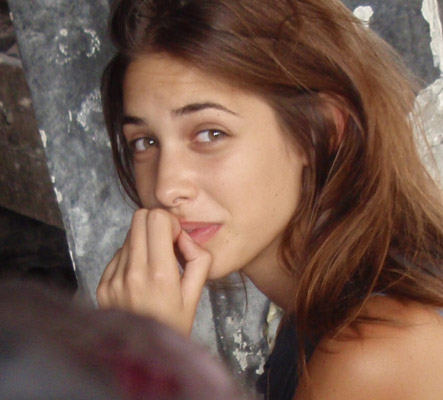 Omer Goldman Granot is the daughter of Naftali Granot, a former deputy head of Mossad, an Israeli intelligence service similar to the CIA. She is also a member of the Shministim, a group of young Israeli conscientious objectors or "refuseniks" who refuse to serve in Israel's army after they graduate from high school. Goldman opposes Israel's military occupation of Palestine and its racist repression of the Palestinian people. She says, by way of explanation:
"In Israel, after you finish high school, you have to join the army immediately ... when it was my time to join the Israeli army, I refused, because I am against the fact that the Israeli army is occupying the Palestinian territories and the Palestinian people. I won't take part in a system that commits war crimes and crimes against humanity ... Anyone who uses violence is wrong. But our country, which claims to be democratic, and the IDF, which is supposed to be human, act exactly like Hamas, a terrorist organization. [The IDF] bombs innocent people; it's a terrorist organization, but no one calls it that. We are hurting innocent people; we are acting like a terrorist organization."

Lillian Gish [1893-1993] as Lilith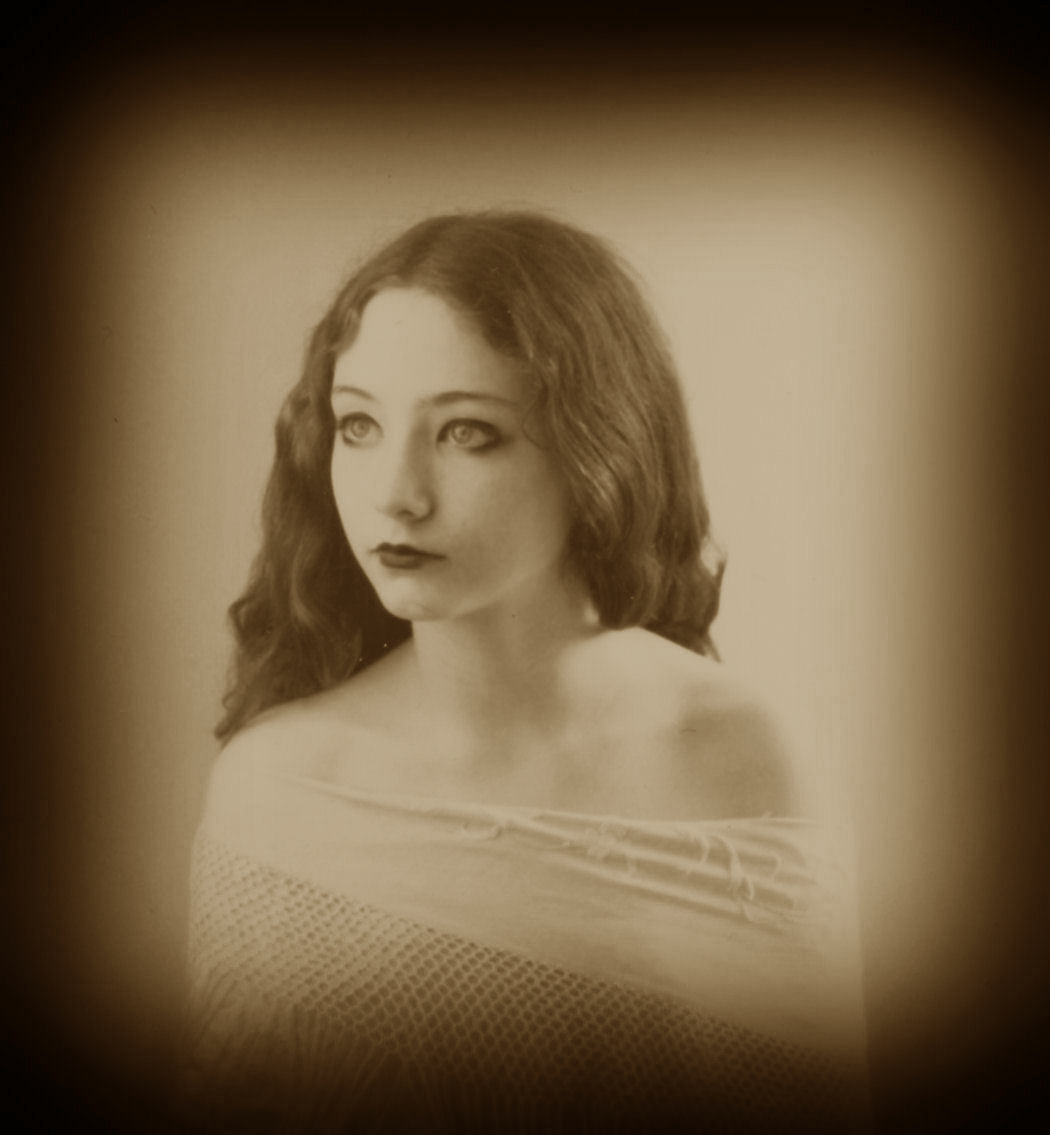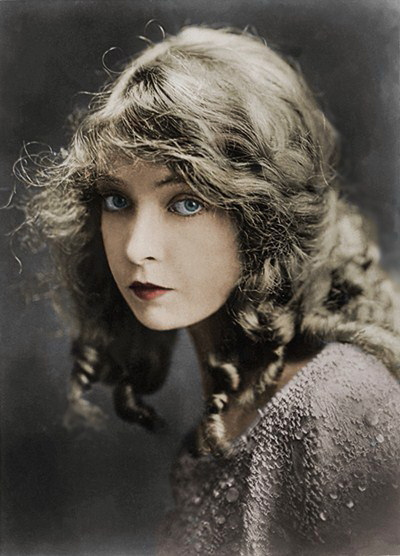 Lillian Gish has been called "The First Lady of American Cinema." She once remarked with pride, "I played a lewd Ophelia." But she also said, "Young man, if God had wanted you to see me that way, he would have put your eyes in your bellybutton."

Lillian Russell [1860-1922]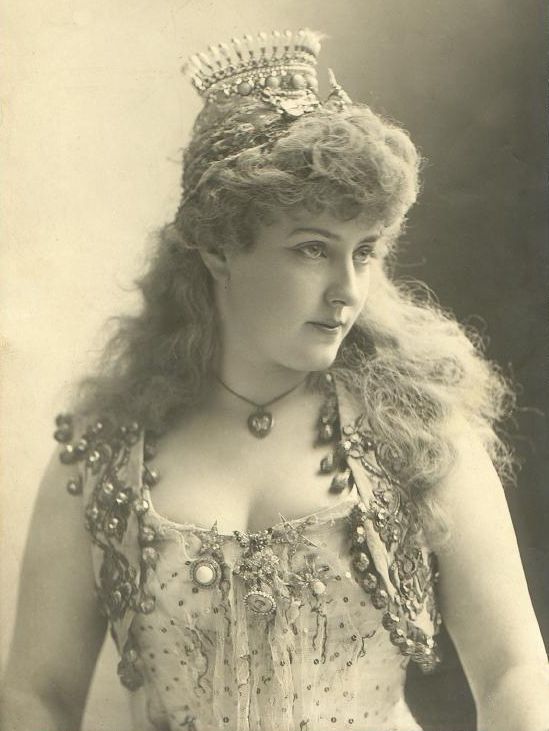 Lillian Russell was one of the first American female celebrities. She was an actress and singer known for her stage presence. She was married four times, but her longest relationship was with Diamond Jim Brady, a man known for his enormous appetites, which included gambling, food and (as his nickname suggests) expensive jewels. Her mother was a noted feminist who became the first woman to run for mayor of New York City. In her later years Russell became an advocate of women's suffrage and a popular lecturer and newspaper columnist.

Katherine Hepburn [1907-2003] as Mary Magdalene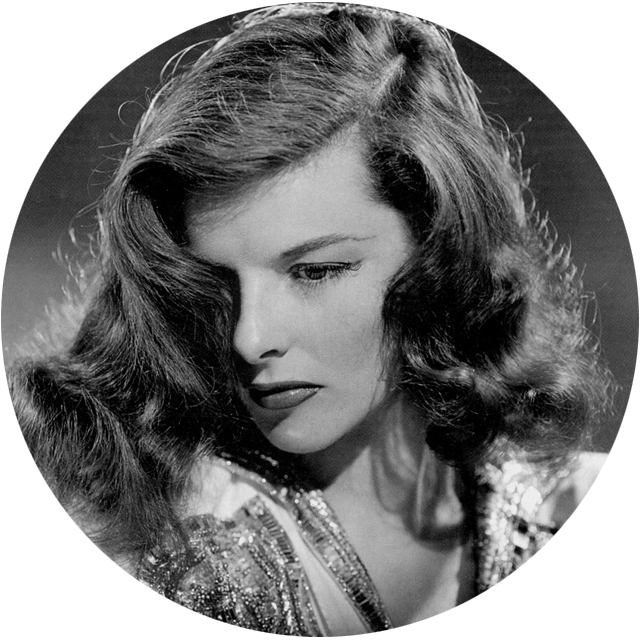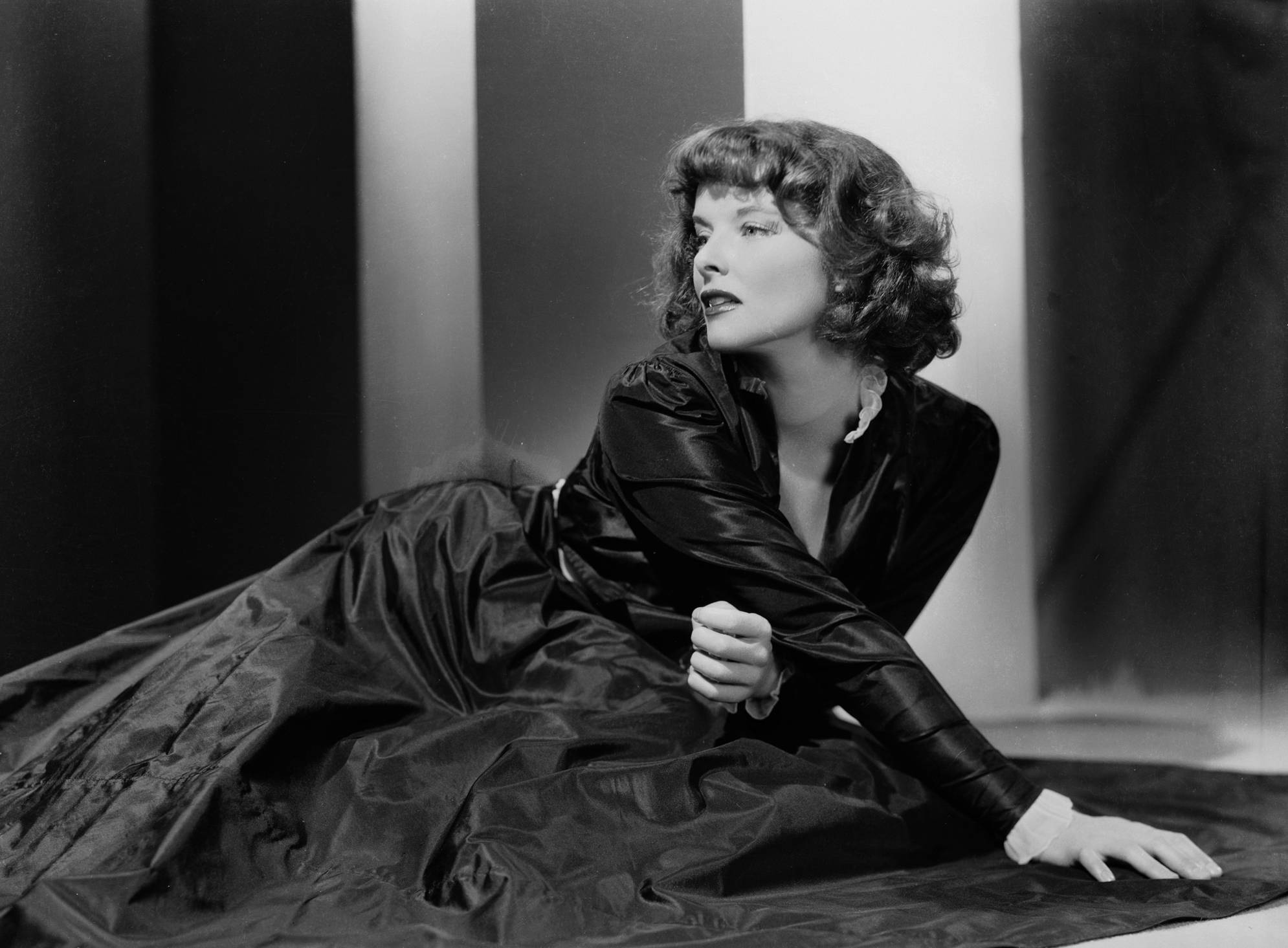 Greta Garbo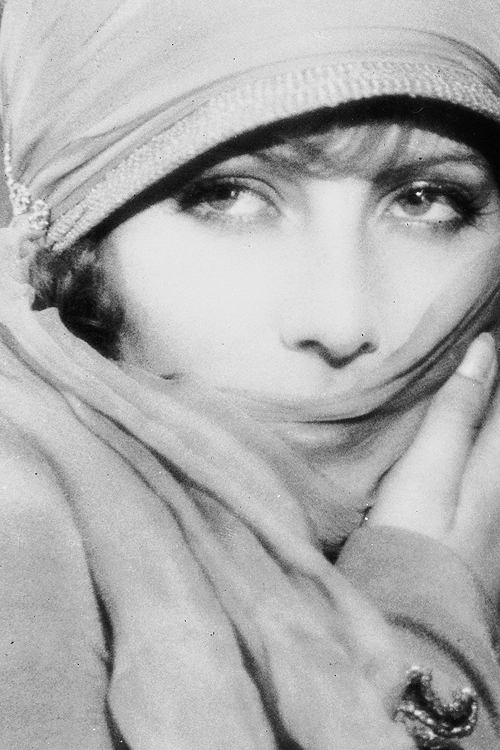 "There are many things in your heart you can never tell to another person. They are you, your private joys and sorrows, and you can never tell them. You cheapen yourself, the inside of yourself, when you tell them." — Greta Garbo

Scarlett Johansson as Joan of Arc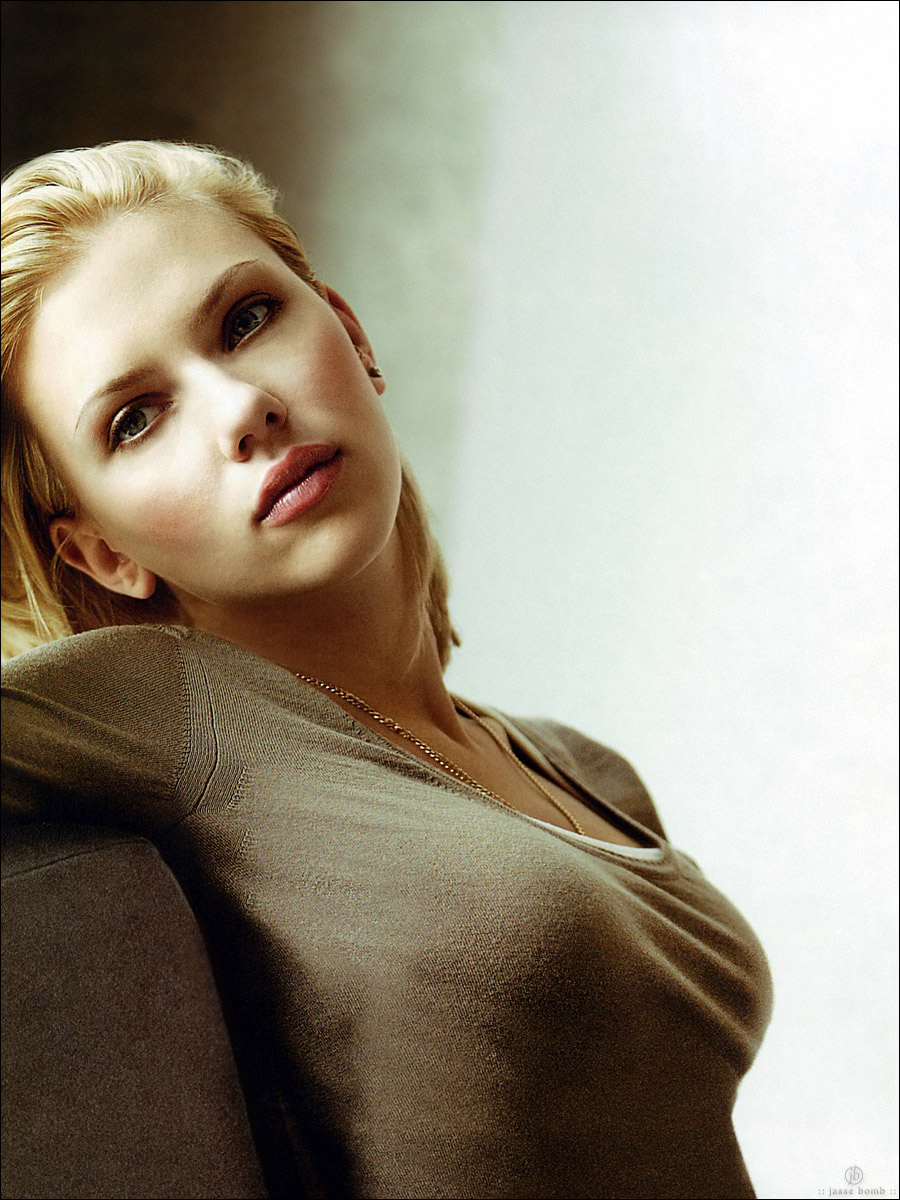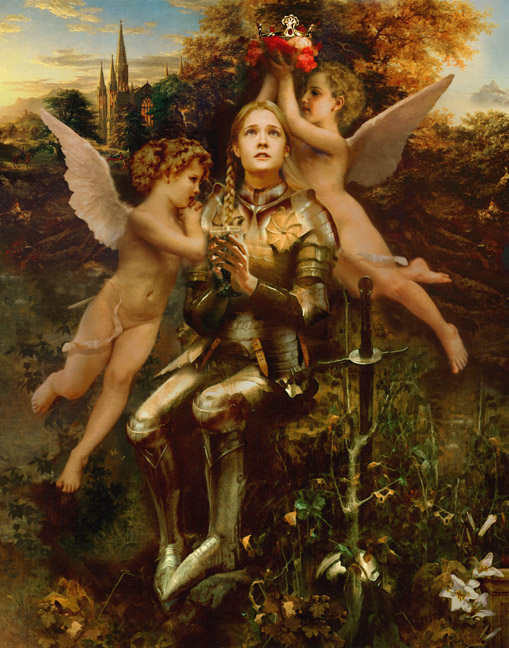 Joan of Arc
by Howard David Johnson (above)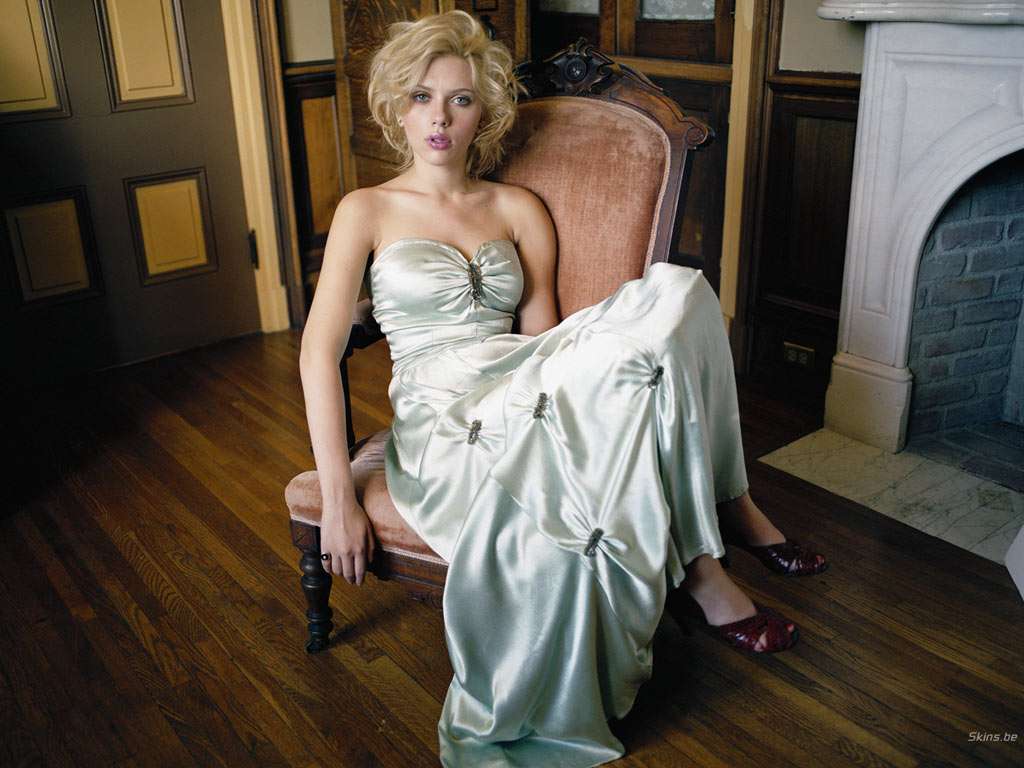 Bette Davis [1908-1989]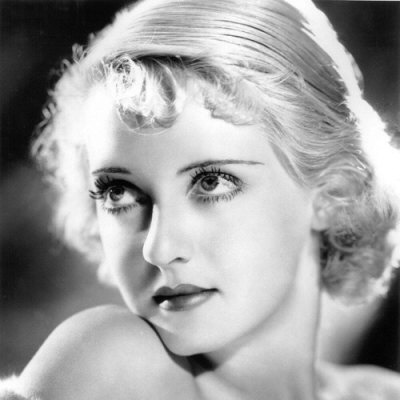 "She's got Bette Davis eyes ..."


Daria Zhemkova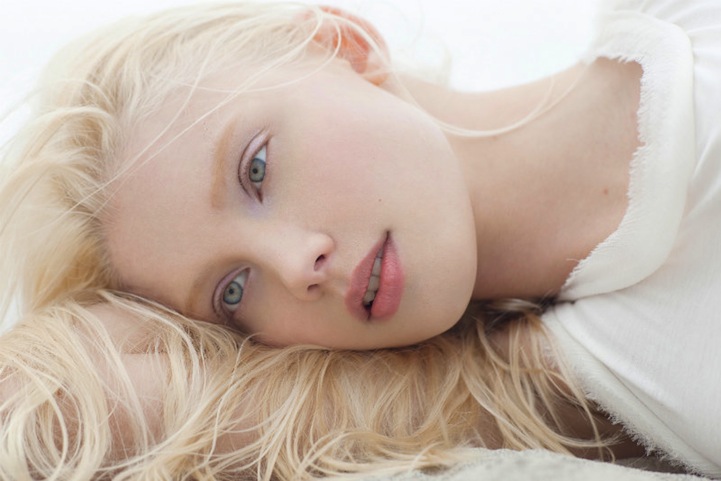 Rihanna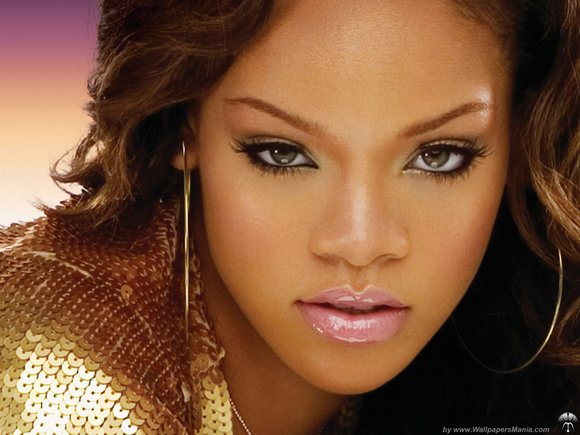 Brooke Shields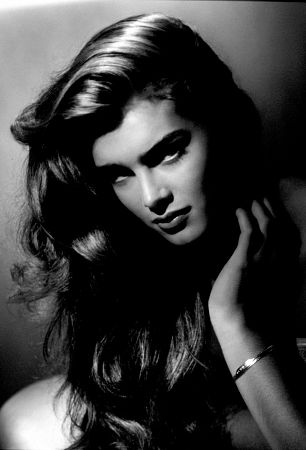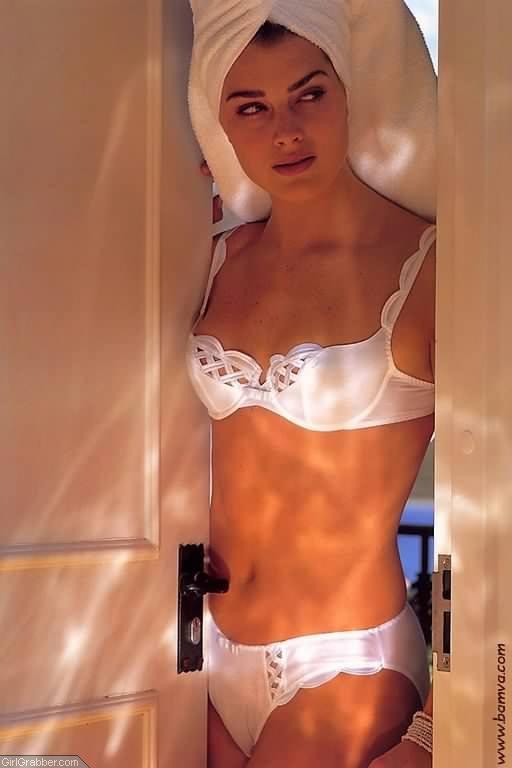 Elizabeth Taylor [1932-2011]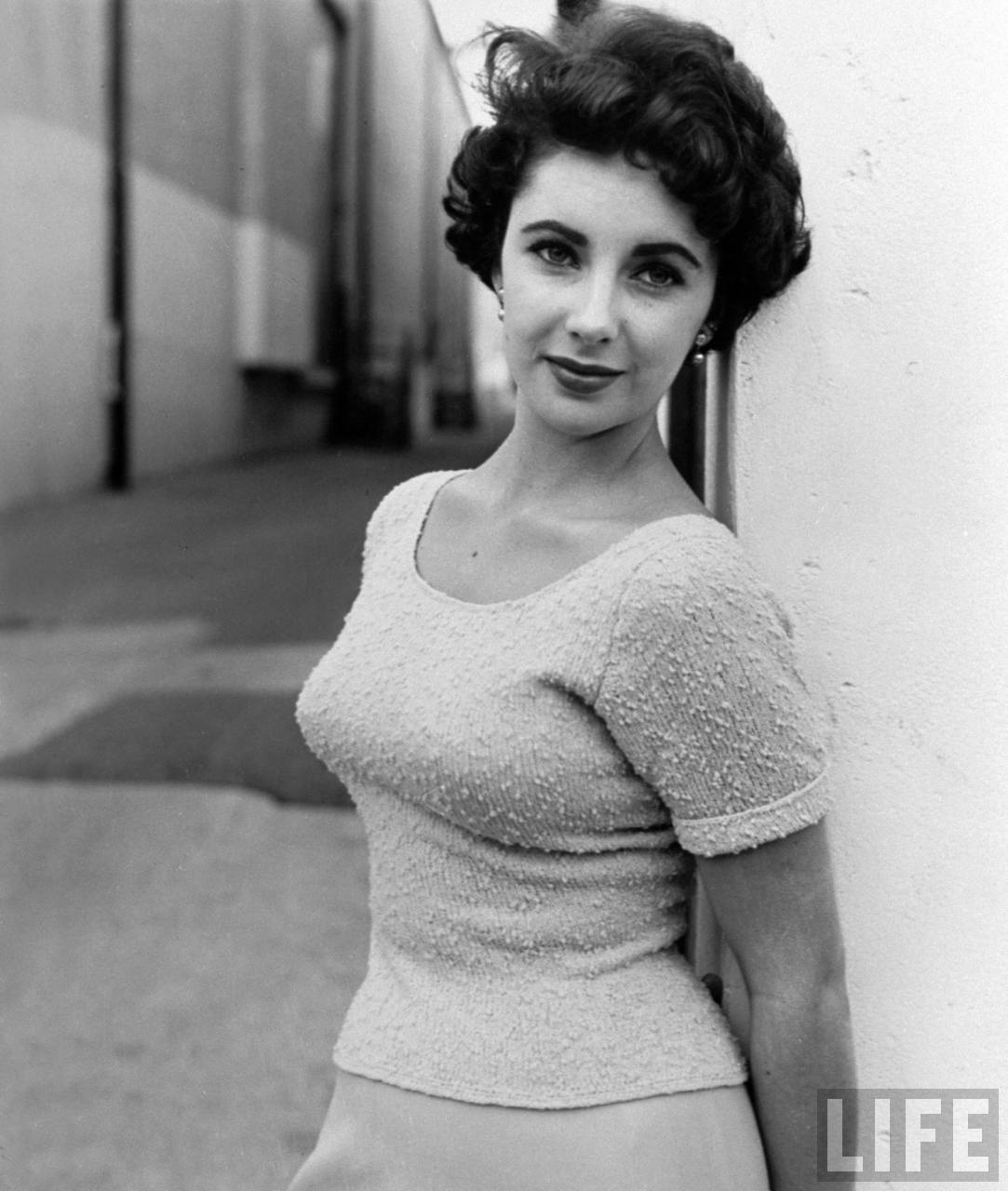 Ava Gardner [1922-1990]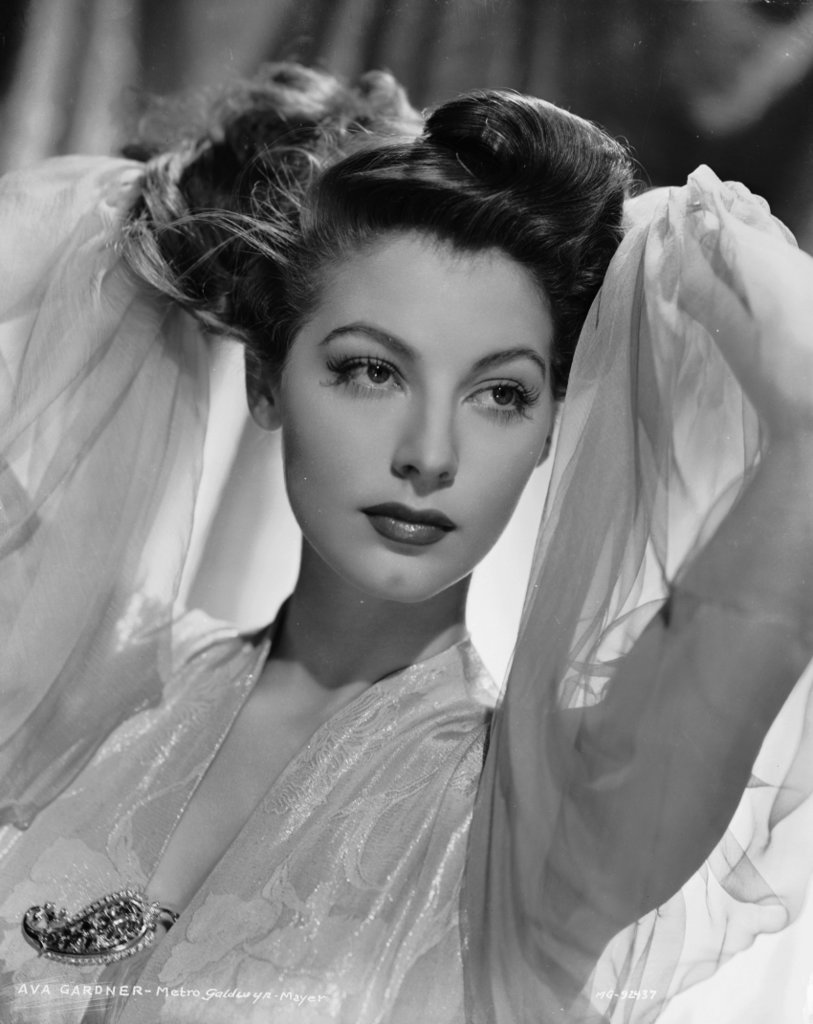 Ann Savage [1921-2008]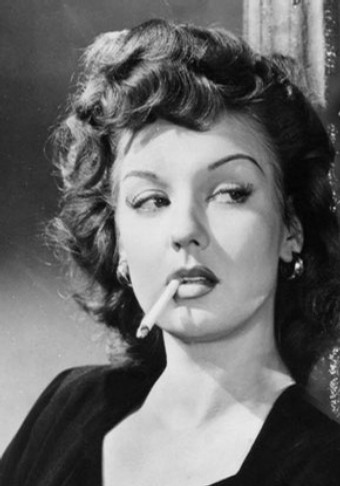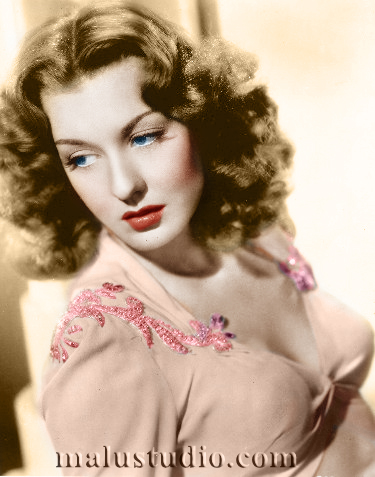 Ann Savage and I share the same birthday, February 19. The day I discovered her, I received a message out of the blue,
Glamour
, that made me think of the word's ancient connotation of a magical spell. Then, I swear, the two pictures below were the only ones I could get to paste into this page, as if she was selecting them herself! In any case, Ann Savage is best known today for her role as the cigarette-dangling, "vicious and predatory, very sexually aggressive" femme fatale Vera in the surreal film noir
Detour
. She has also been called "the perfect vixen," and she certainly chose a notorious-sounding stage name, although she was born Bernice Maxine Lyon. And, at least to me, the first picture looks like a dangerous femme fatale, while the second looks like a very pretty, very sweet Bernice.

"
Life's like a ball game. You gotta take a swing at whatever comes along before you wake up and find out it's the ninth inning.
"

"
The actresses were just scenery. The stories all revolved around the male actors; they really had the choice roles. All the actresses had to do was to look lovely, since the dialogue was ridiculous."
"No one would wish to be remembered for things like
Two-Man Submarine
or
Saddles and Sagebrush
, which were typical of the kind of pictures I did. The part in
Detour
seemed like the opportunity every actress longs for. When I first read the script by Martin Goldsmith I knew that I was going to be part of something very exciting."
Christina Applegate, from Kelly Bundy to international activist, ambassador and philanthropist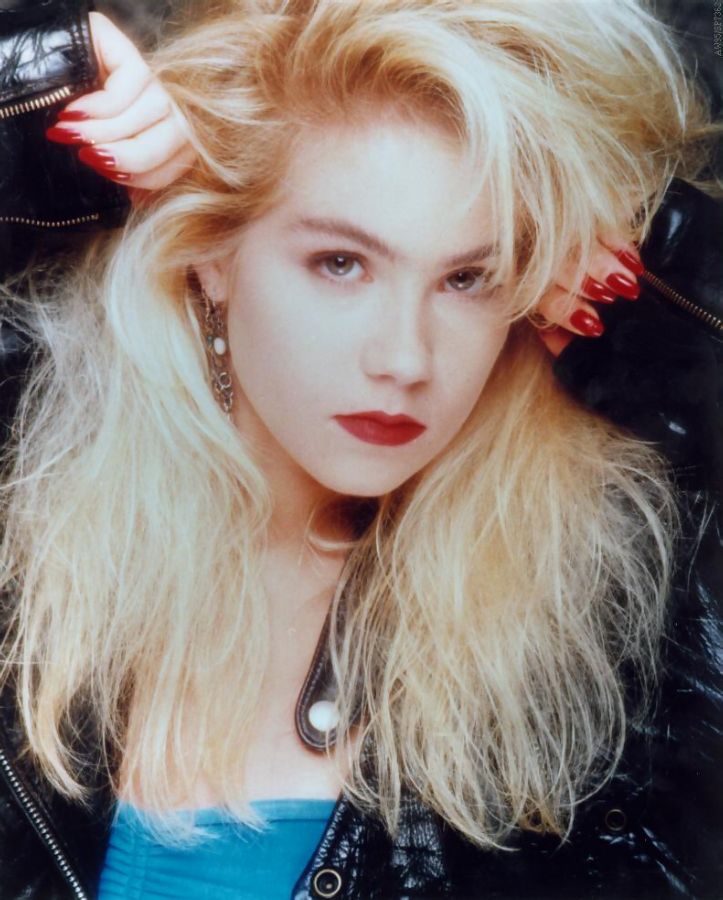 Eva Braun Hitler [1912-1945] as Hel, Queen of Neifelheim, the Norse underworld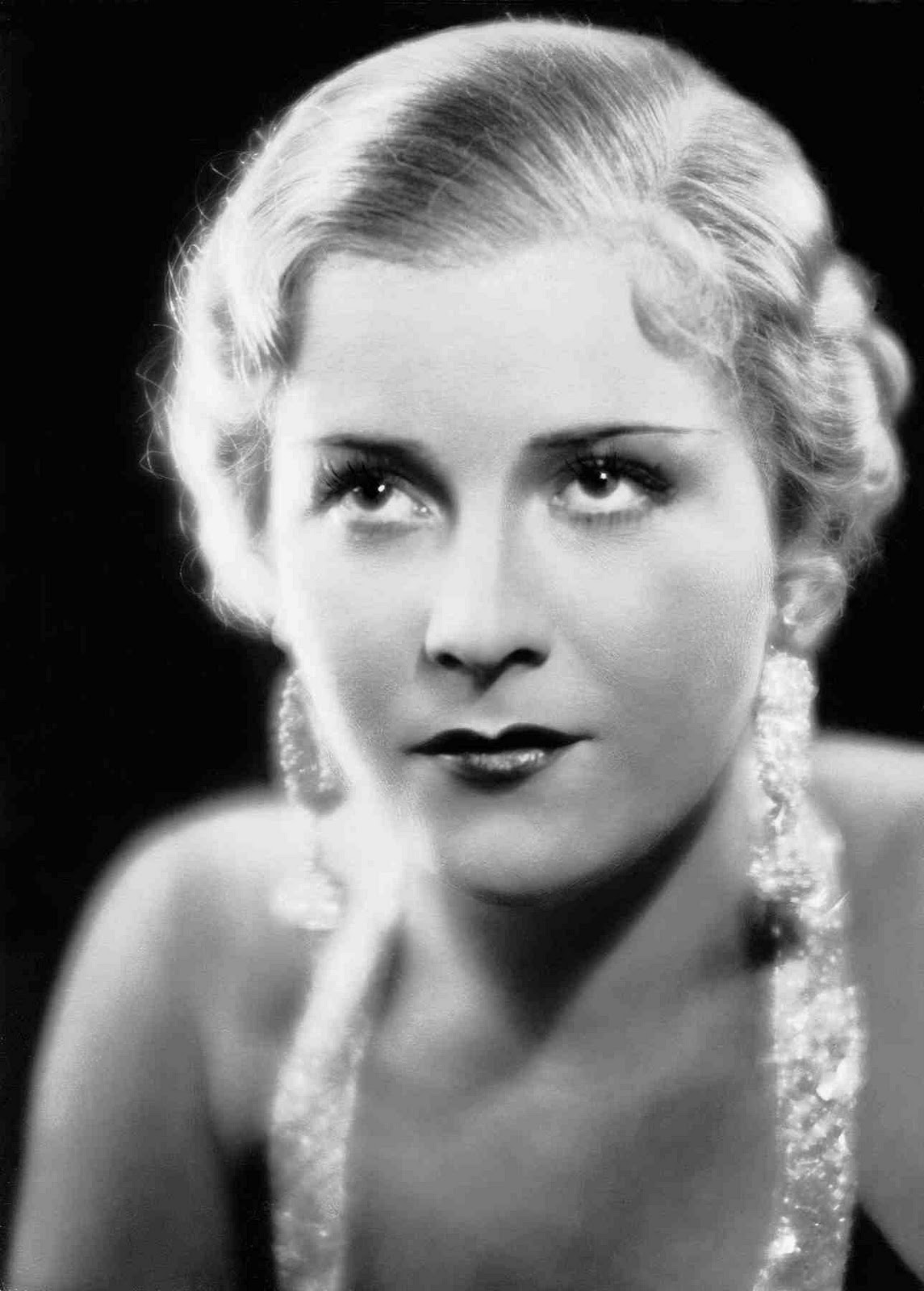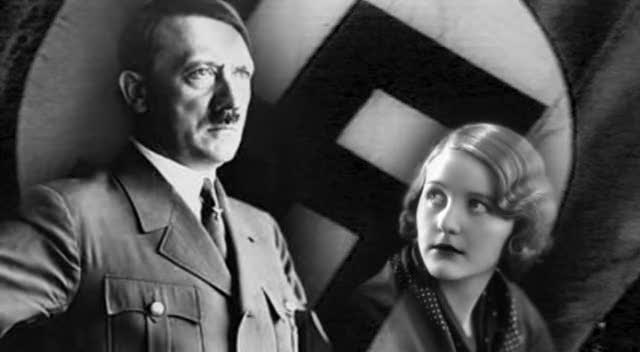 Bettie Page [1923-2008]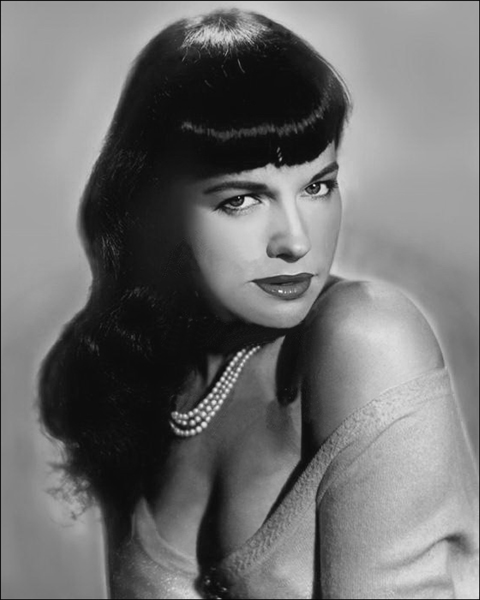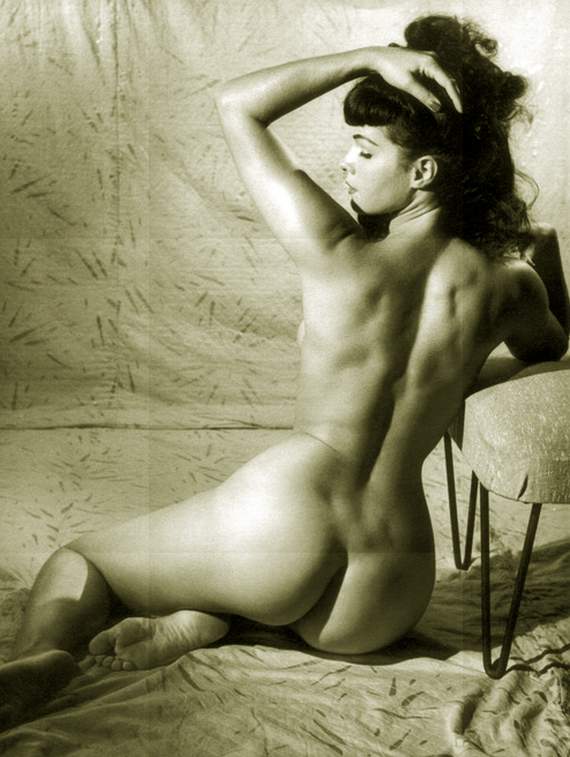 Bettie Page was one of the first Playboy "playmates" and she was so notorious for doing bondage stills and films that the movie made about her life was titled
The Notorious Bettie Page
. In 1958, she retired to become a Christian evangelist, after which she returned to live in her Bible belt hometown, Nashville, and went on to do full-time work with Billy Graham. Ironically, after her conversion she had a nervous breakdown and was institutionalized as insane for eight years.
Katy Perry as the second coming of Bettie Page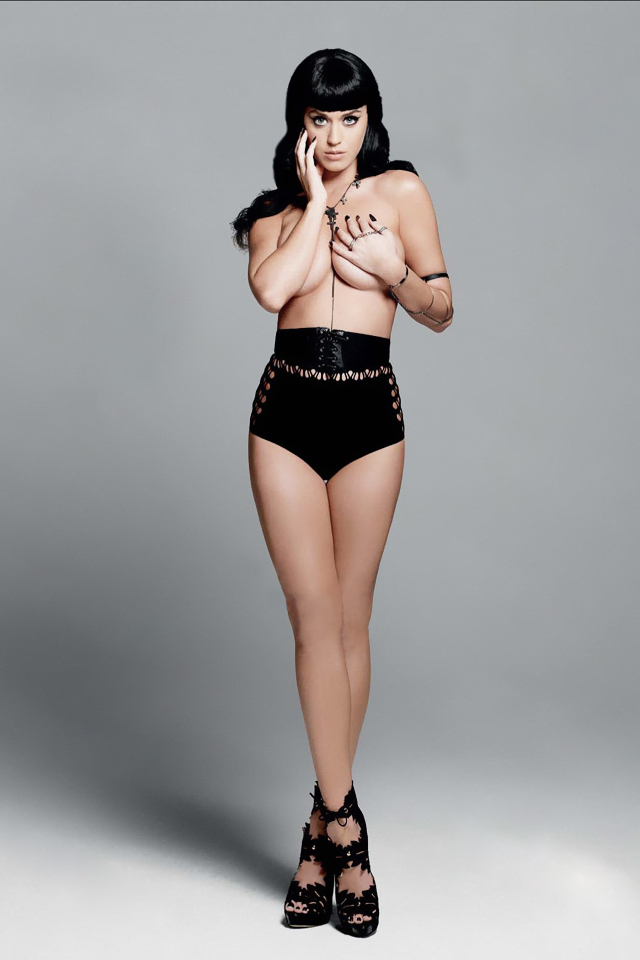 Norma Jean Baker [1926-1962], better known as Marilyn Monroe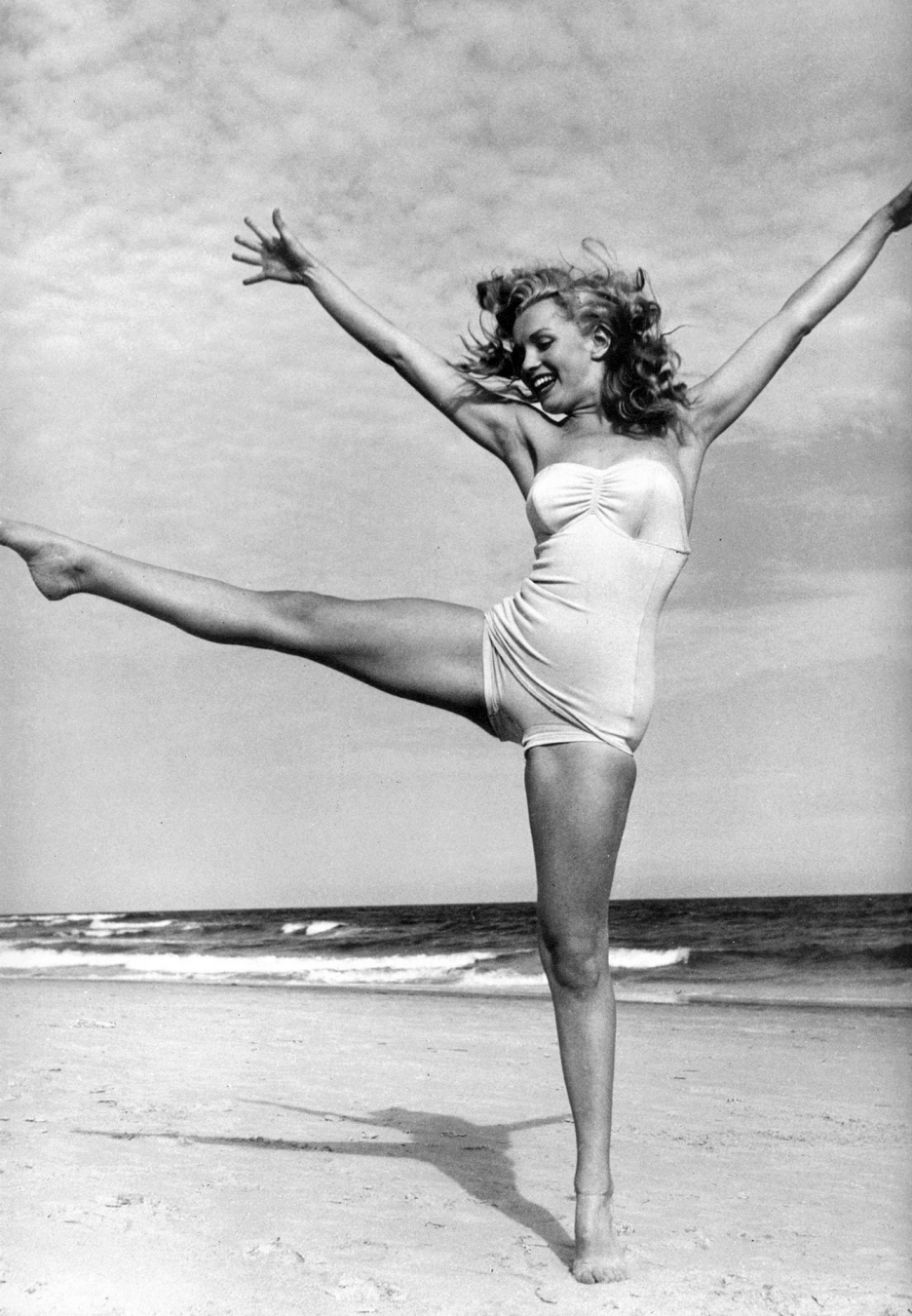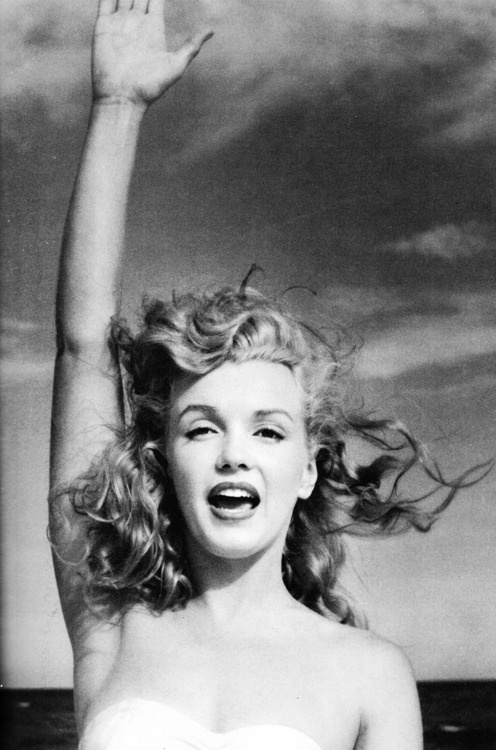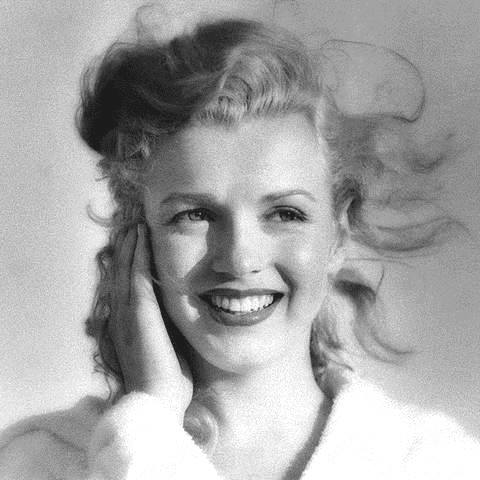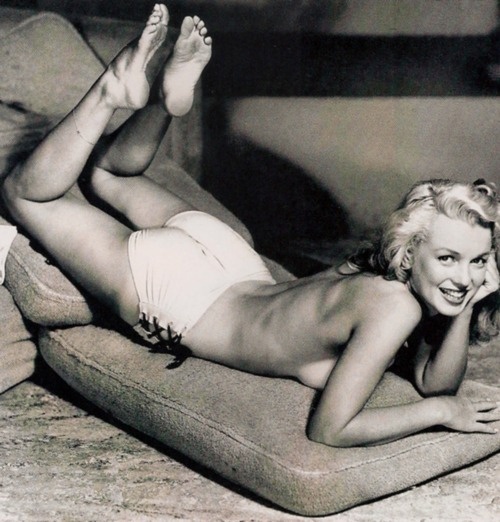 "Goodbye Norma Jean, we never knew you at all ..."
Princess Diana [1961-1997], Her Radiant Highness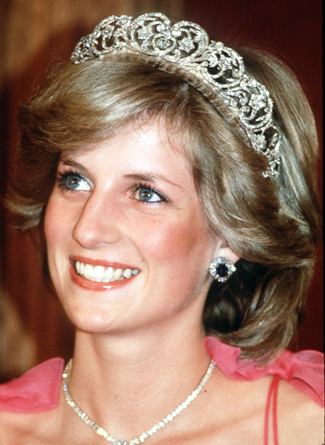 Grace Kelly [1929-1982], also known as Princess Grace of Monaco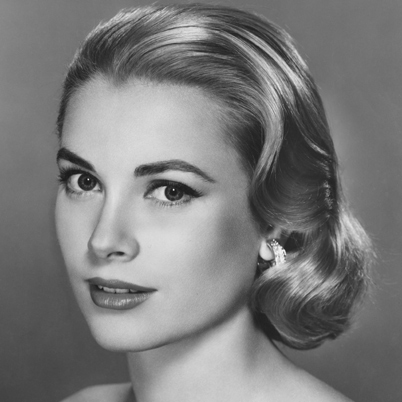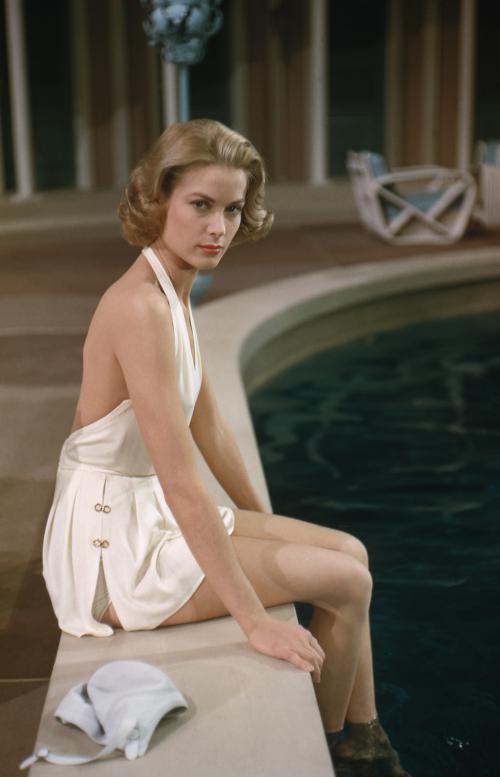 Princess Caroline of Monaco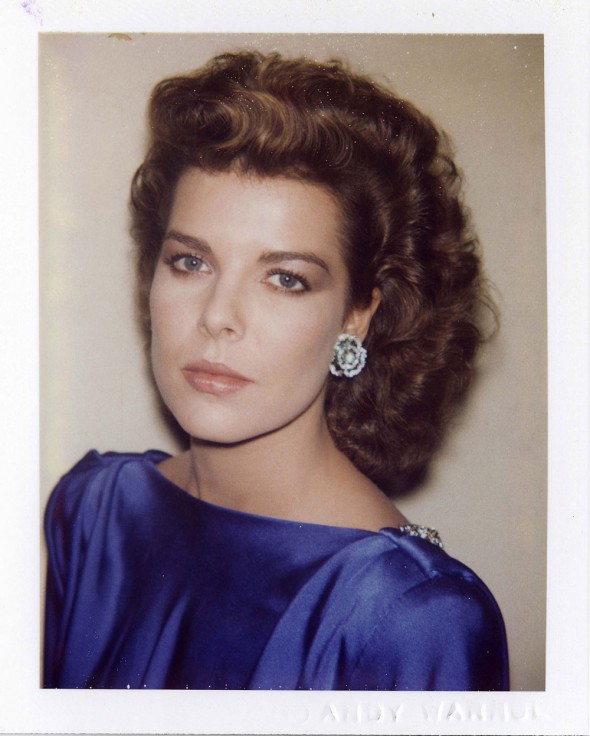 Lisa Halaby, also known as Queen Noor of Jordan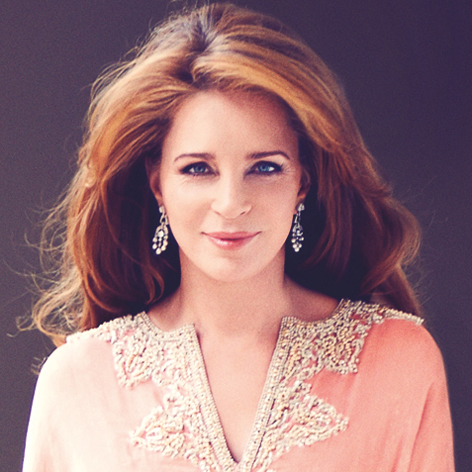 Rita Hayworth [1918-1987]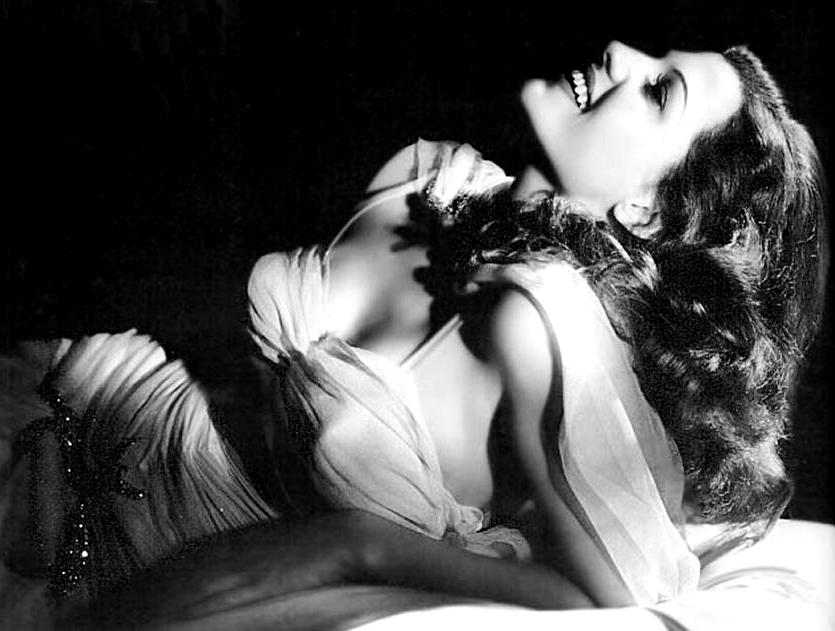 "Rita Hayworth gave good face ..."
Raquel Welch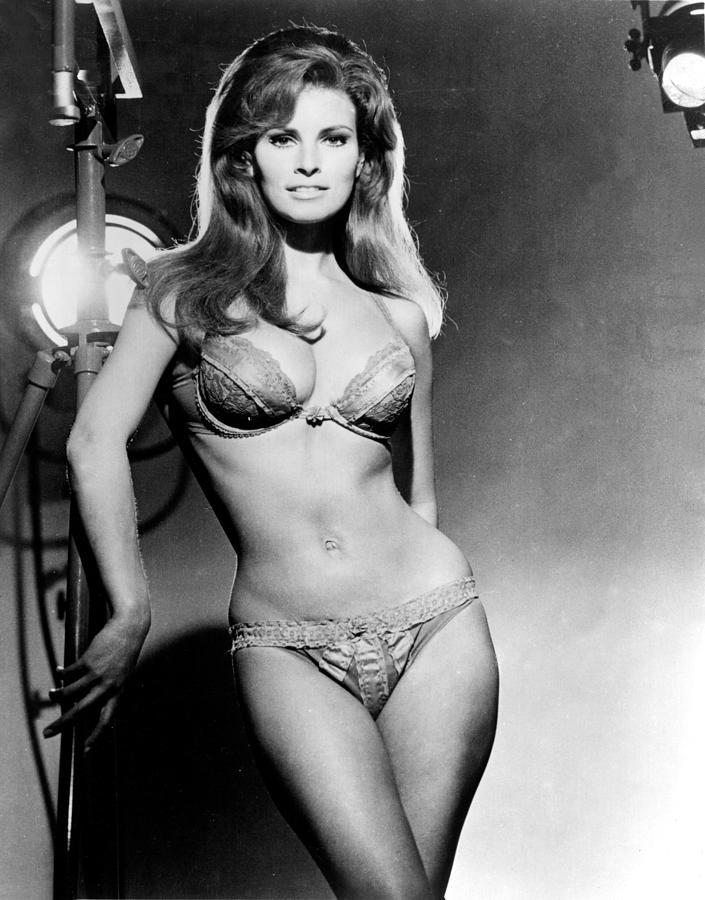 Beyoncé Knowles as Boudicca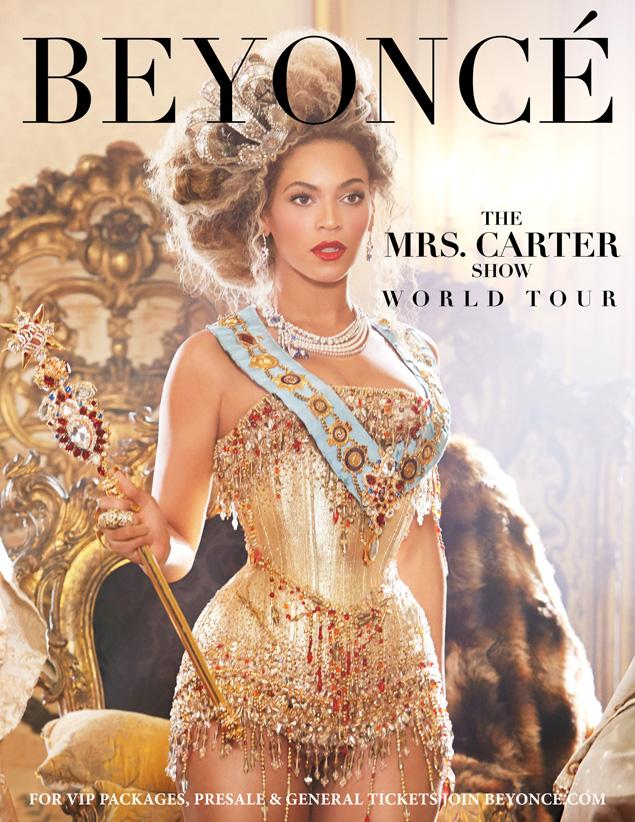 Lynda Carter as Hippolyta, Queen of the Amazons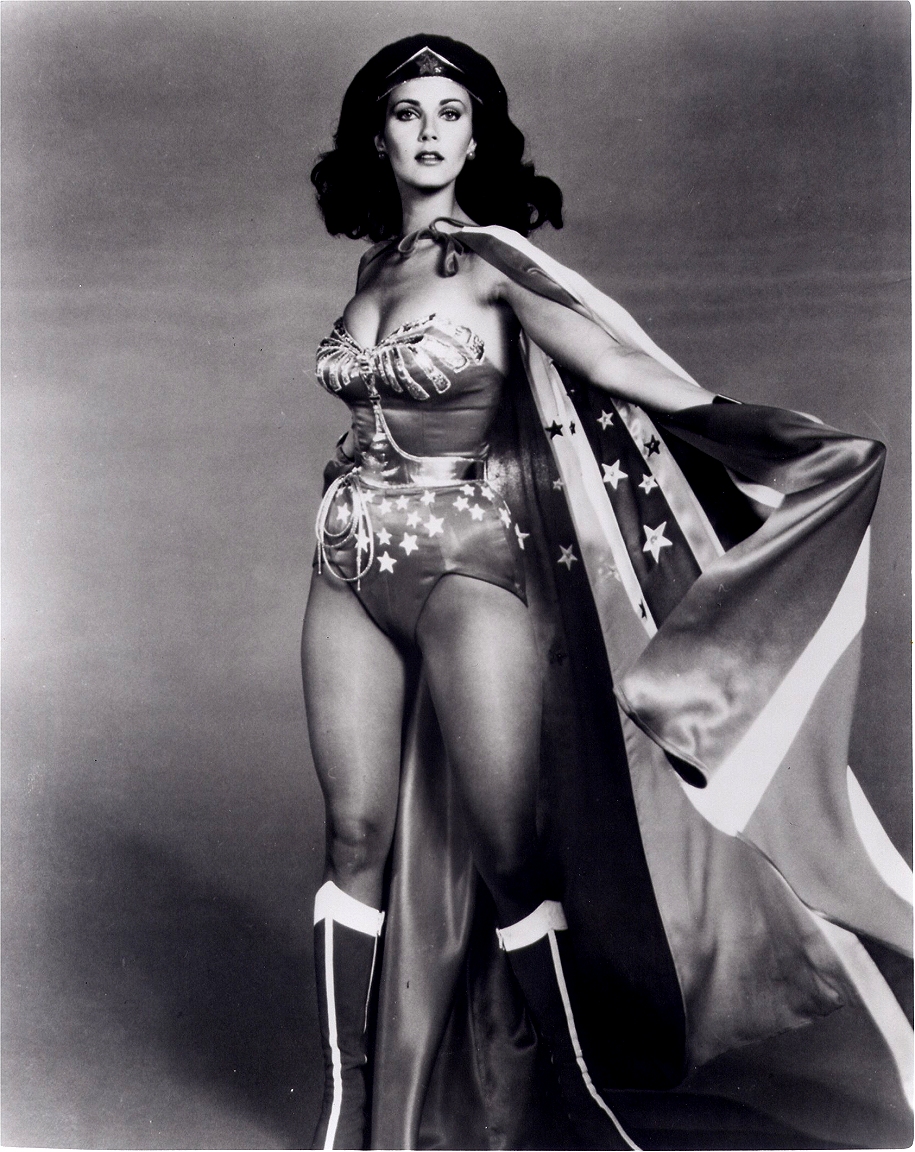 Christina Aguilera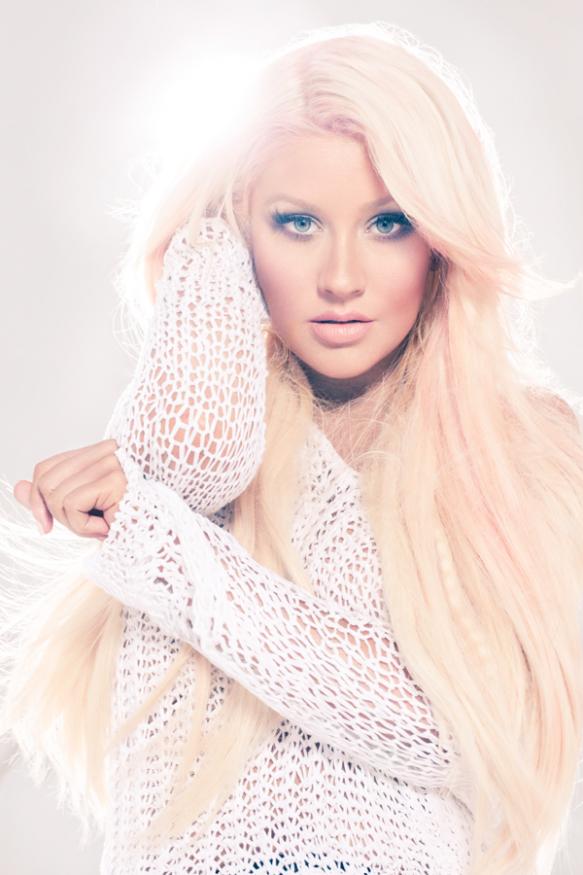 Angelina Jolie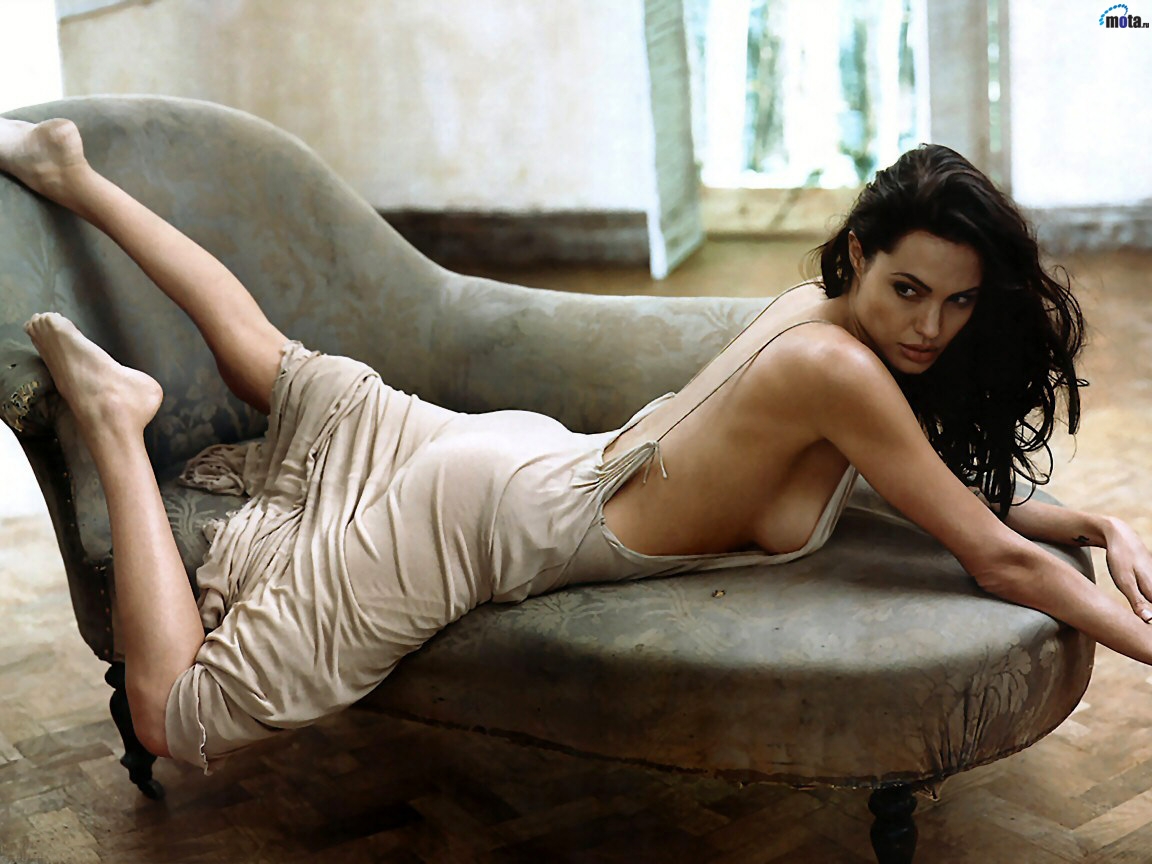 Jeanette Lee "The Black Widow"




Anastasia Luppova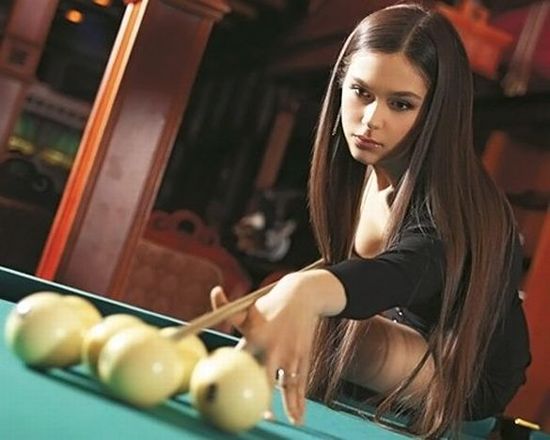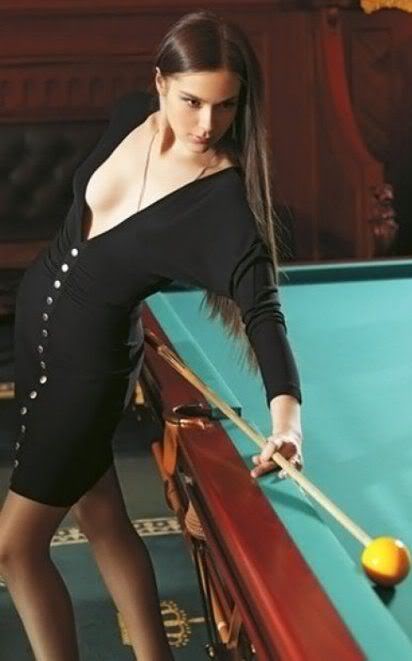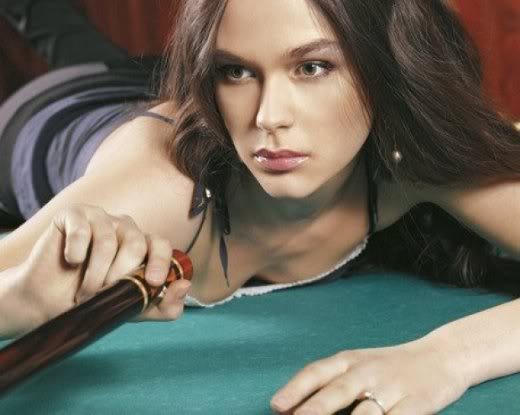 Famous Pool Sharks


Kelly LeBrock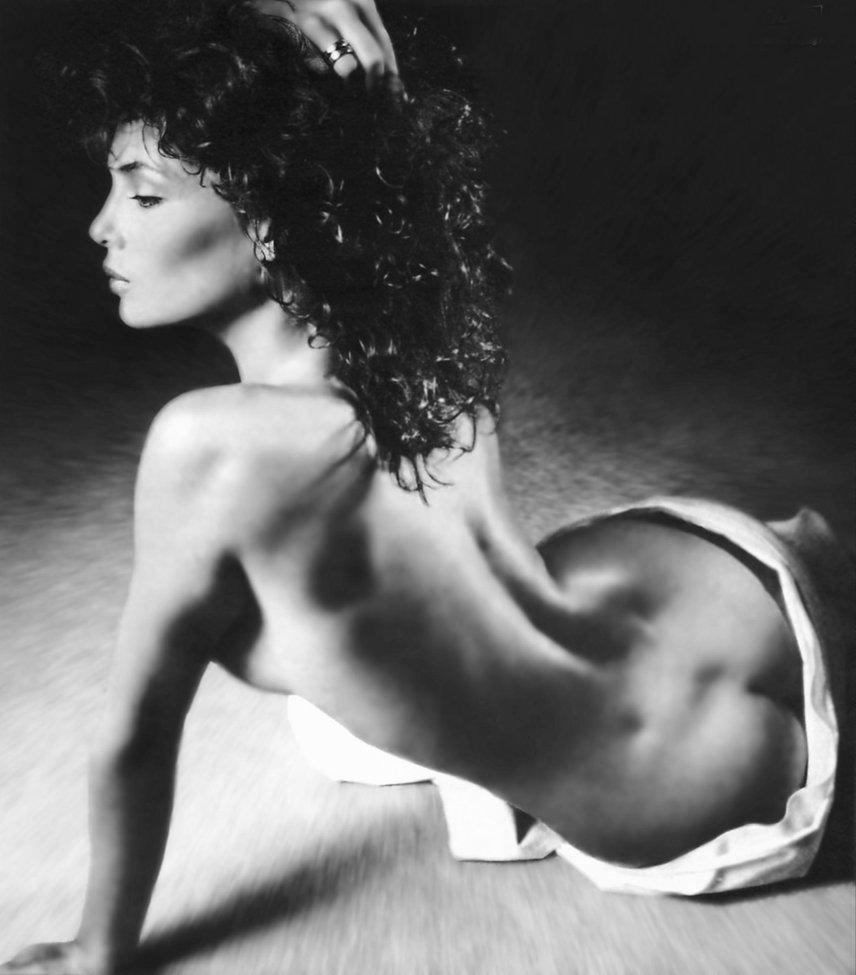 Continue to page 2 of Famous, Notorious and Luminous Beauties
By clicking the hyperlink above you can find Burnu Acquanetta, Nina Agdal, Jessica Alba, Malin Akerman, Alessandra
Ambrosio, Kirstie Alley, Mary Anderson, Gillian Anderson, Jennifer Anniston, Fiona Apple, Lauren Bacall, Lucille Ball, Brigitte Bardot, Drew Barrymore, Kim Basinger, Kate Beckinsale, Madge Bellamy, Camilla Belle, Halle Berry, Valerie Bertinelli, Juliet Binoche, Betty Blythe, Kelly Brook, Betty Brosmer, Calamity Jane, Elisabetta Canalis, Claudia Cardinale, Phoebe Cates, Arianny Celeste, Cyd Charisse, Corinne Clery, Susan Coffey, Millie Corretjer, Lotta Crabtree, Kaley Cuoco, Dorothy Dandridge, Brooklyn Decker, Dido, Celine Dion, Geraldine Doyle aka "Rosie the Riveter," Eliza Dushku, Anita Eckberg, Alice Eve, Dakota Fanning, Frances Farmer, Isla Fisher, Megan Fox, Leyrn Franco, Sara Galimberti, Greta Garbo, Louise Glaum, Maud Gonne, Eva Green, Maggie Gyllenhaal, Alyson Hannigan, Helene Anna Held, Christina Hendricks, Audrey Hepburn, Jennifer Love Hewitt, Ellen Hoog, Bryce Dallas Howard, Iman, Amy Johnson, January Jones, Mila Jovovich, Fanny Kemble, Miranda Kerr, Nicole Kidman, Keira Knightley
,
Joanna Krupa, Mila Kunis, Lillie Langtry, Ali Larter, Jennifer Lawrence, Vivien Leigh, Blake Lively, Adriana Lima, Gina Lollobrigida, Jennifer Lopez, Sophia Loren, Myrna Loy, Madonna, Jayne Mansfield, Rose McGowan, Katherine McPhee, Leighton Meester, Alyssa Milano
,
Edna St. Vincent Millay
,
Marissa Miller, Alex Morgan, Olivia Newton-John, Evelyn Nisbet, Kim Novak, Annie Oakley, Maureen O'Hara, Ann-Margret Olsson, Zsa Zsa Padilla, Candace Parker, Dorothy Parker, Eleanor Parker, Danica Patrick, Sasha Pivovarova, Laura Prepon, Behati Prinsloo, Molly C. Quinn, Charlotte Rampling, Dorothy Revier, Christina Ricci, Molly Ringwald, Sade, Eve Marie Saint, Sappho, Nicole Scherzinger, Jean Seberg, Lizabeth Scott, Anne Sexton, Shakira, Maria Sharpova, Cybil Shepherd, Hope Solo, Belle Starr, Jan Sterling, Sharon Stone, Sharon Tate, Dita Von Teese, Uma Thurman, Kate Upton, Gloria Vanderbilt, Natalia Vodianova
,
Anne Vyalitsyna
,
Mae West, Rosie Huntington-Whiteley
,
Olivia Wilde, Katarina Witt, Esther Williams, Vanessa Williams, Rachel Hurd Wood, Deborah Ann Woll, Natalie Wood and Daria Zhemkova
Related pages:
Famous Pool Sharks
,
Famous Courtesans
,
Famous Hustlers
,
Famous Rogues
,
Famous Ingénues
,
Famous Heretics
The HyperTexts